Missed the magic? Now you can watch all the videos online!
Unlimited access to all 4 hours of speaker video, presented online. Now you can watch all your favourite speakers from the comfort of your home, and even on your iPhone or iPad!
*Non-member price. Members, login for your NCH member discount.
The Hypnotherapy Extravaganza is being held on
19th November 2011
at
The Royal Society of Medicine
1 Wimpole Street,
London, W1G 0AE.
This one day event is not just an opportunity to meet with colleagues and to be entertained, educated and informed; this is also an opportunity to learn and expand your knowledge within areas that perhaps you would have never considered.
Each topic will be presented by internationally renowned experts in their field, some of the ideas you will find challenging and some of the practical demonstrations fascinating.
We will also be having our AGM at which we will be presenting our new rebranding initiative.
Subjects covered will include:
Food for the brain – How nutrition can effect mood.
Treating high blood pressure with hypnotherapy.
Getting in touch with the parts that run (ruin) your life.
Hypnosis and suggestibility using neuroimaging techniques
Your Speakers are: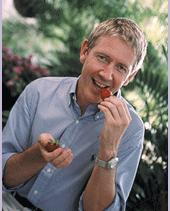 Patrick Holford is a pioneer in new approaches to health and nutrition, specialising in the field of mental health. He is widely regarded as Britain's best-selling author and leading spokesman on nutrition and mental health issues, hence being frequently quoted in national newspapers from the Daily Mail to the Guardian. Patrick is also popular on radio shows and national television as a presenter, interviewer and guest.
Patrick started his academic career in the field of psychology. While completing his bachelor degree in Experimental Psychology at the University of York, he researched the role of nutrition in mental health and illness. He became a student of the late Dr Carl Pfeiffer, director of Princeton's Brain Bio Center, and later a student of Dr Abram Hoffer, Director of the International Schizophrenia Foundation in Canada, who were leading the field in mental health and nutrition. In 1980 he started treating mental health patients with nutritional medicine.
---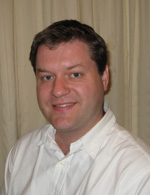 Rob Woodgate has been a practising cognitive Hypnotherapist for 8 years, and was Editor of the NCH Hypnotherapy Journal between 2006 and 2011.
A long-time member and supporter of the NCH, Rob is currently serving as Development Director and has revitalised the NCH Continuing Professional Development programme.
In this talk, Rob will be explaining his innovative approach to helping clients with Hypertension (High Blood Pressure) and sharing information you can use in your own practice.
---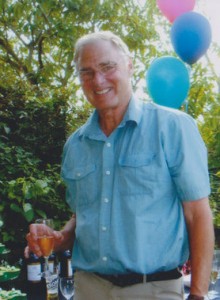 Dr Brian Roet is a fellow of the NCH and has been practising hypnotherapy and psychotherapy for 30 years. He finds that unconscious "parts" are responsible for many problems, causing clients to seek help from a therapist. Learning about these "parts" provides a tool that is very useful – both in helping the client understand what is causing their symptoms, and in resolving them.
Using hypnosis we can contact the variety of parts that may be – out of date; inaccurate or unhelpful, and replace them with parts that are more appropriate to the client's needs.
His talk will discuss case histories, techniques and illustrations about parts that run or ruin our lives.
---

Dr William McGoewn is a lecturer in the University of Hull. He received his BSc Honours degree and a Masters in Research Methods diploma from the University of Aberdeen and his PhD from the University of Hull.
He has used brain imaging techniques in a number of neuroscience studies and published the research findings in prominent journals such as Brain and Neuropsychologia. Recently he has started to apply neuroimaging methods to investigate hypnosis and suggestibility. One study which focused on hypnosis at rest was published in 2009 in Consciousness and Cognition and received extensive international media interest, including coverage in BBC online and Times Higher.
In his talk he will discuss the effects that hypnosis has on the brain and will present the results from a number of neuroimaging studies.
---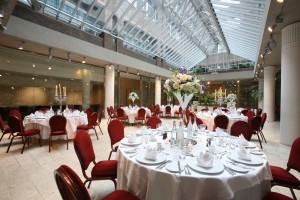 We are holding a members dinner in the evening to finish off this incredible day. It is only open to NCH members. The numbers for the dinner are strictly limited so book early to avoid disappointment.
Extravaganza Schedule
9:30 – 10:00 Registration
10:00 – 11:00 Rob Woodgate
11:00 – 11:30 Coffee
11:30 – 13:00 Patrick Holford
13:00 – 14:00 Lunch at the RSM (Sandwiches Tea & Coffee – Provided)
14:00 – 15:00 AGM
15:00 – 16:30 Dr Brian Roet
16:30 – 17:00 Coffee
17:00 – 18:00 Dr William McGoewn
18:00 – 19:00 Drinks in the Bar
19:00 – 21:00 Evening members dinner
Prices:
Delegate – NCH member £60
Delegate – Non NCH member £100
Evening member dinner £36
All prices exclude VAT