The National Council for Hypnotherapy have an Executive composed of elected Directors plus appointed Officers.
They work collaboratively with the public and members' wellbeing a priority to maintain ethics and educational standards in Hypnotherapy, to encourage and enhance links with similar like-minded organisations and professions and to raise the standards of hypnotherapy in every possible way.
The National Council for Hypnotherapy, established in 1973.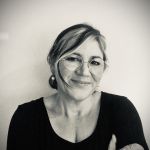 Tracey Grist – Chairman
Tracey Grist MNCH (Acc), HPD (NCH), Sup (Hyp), NCH Supervisor, NCH Assessor & Internal Verifier and full-time Hypnotherapist, London.
Tracey came to Hypnotherapy via training in Life Coaching and Counselling, over the years Hypnotherapy became her primary tool for change work; accessing the subconscious via creativity, metaphor, clean language and gentle humour, she finds is the most effective way of working.
Tracey is passionate about our unity and ethical standards for practice, clear communication and providing the best possible benefits to members, she welcomes your thoughts, feedback and questions.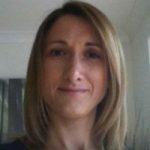 Sarah Whittaker – Director of Ethics & Supervision
Sarah Whittaker MNCH (Acc), HPD (NCH), Sup (Hyp), NCH Supervisor
I am an experienced NCH Accredited Clinical Hypnotherapist and Hypnotherapy Supervisor with a special interest in anxiety related issues, panic attacks and phobias. I am based in Croesyceiliog, Cwmbran, Wales.
I passionately believe that a good ethical foundation and ongoing supervision, help to professionalise our field, providing a safe space for reflection, support and development.  Equally supervision helps us to protect ourselves, our clients and the reputation of the NCH.
Should you have any questions or queries regarding NCH ethics please do get in touch here.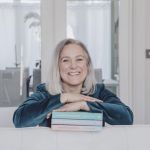 Sophie Fletcher – Director of Membership Resources
Sophie Fletcher has been in practice for over 15 years. Specialising in women's health she has had three bestselling books published by Penguin, and is passionate about making hypnosis accessible. Sophie has a background in training and supporting therapists for many years, and understands the challenges that hypnotherapists face in building a thriving business.  Her aim is to increase the amount of support within the NCH  for hypnotherapists to grow and maintain a successful practice. Connection and more engagement with members is also something that really matters to her  – whether that's writing articles for the journal, attending CPD,  hosting peer groups or just connecting with others through our online Facebook Group, she'd like to see more of all our members!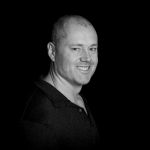 Alan Henderson – Director of Public Relations
Trained in Cognitive Hypnotherapy to support my Psychology Degrees
Work primarily as a Performance Consultant, which also includes using therapy to help move people forwards
Strong background in sport.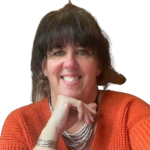 Lisa Wade – Director of Education
Lisa Wade MNCH(Reg), HPD(NCH)
Lisa is a full-time hypnotherapist and has been practising for over 10 years.  She is passionate about learning and teaching and has been in the teaching industry for over 20 years.  Combining her experiences and knowledge to the role, she enthuses all that meet her with providing support to schools and members.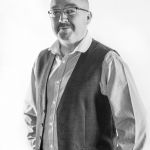 Marc Johnson – Director of Research
Dr Marc Johnson Ph.D, JP, MNCH(Acc), HPD (NCH)
Marc owns a busy clinical practice on the North Wales/Cheshire border. His background is in pre-hospital trauma medicine, and prior to becoming a hypnotherapist in 2014, he worked as a medical advisor to international governments and military organisations. Marc retrained in the psychologies after being badly injured in Iraq in 2004. He specialises in clinical conditions. He teaches courses in several clinical and psychological topics.
Marc's experiences and studies have given a great insight into PTSD management, and he enjoys working with veterans and those affected by violence/terrorism. Marc won a national award in 2018 for his work with some of the children and parents/guardians directly affected by the Manchester Arena bombing.
Marc has a particular interest in clear communication, and as such enjoys making information more accessible to everyone, especially making hypnotherapy, psychotherapy and clinical knowledge much more understandable for the general public, and the media, as well as other therapists with such an interest.
Please feel free to email him
here.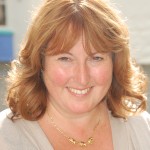 Sue Pitman – Standards Officer
Sue Pitman MNCH (Acc), HPD (NCH), Sup (Hyp), NCH Supervisor
Sue Pitman is a member of the NCH Executive team and is a practising hypnotherapist with busy clinics in Cardiff, Barry and Cowbridge in the Vale of Glamorgan.
Sue has over twenty years experience in the legal profession and understands the importance of maintaining high ethical standards.
If you have any queries regarding ethical practice do get in touch here.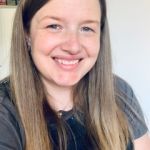 Sophie Price – Administration Officer
Sophie is a solution focused hypnotherapist and trained with The Clifton Practice. Before that, she was a Drama teacher for 8 years, working with children aged 4-18. She opened up her practice after having her son Barnaby and really enjoys working with people of a variety of ages to overcome the issues that are holding them back from living life to the full.
Sophie is delighted to be part of the NCH and is very much looking forward to embarking on this new role.
If you have any questions regarding NCH administration, please do get in touch here.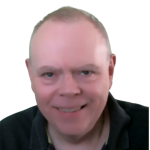 David Harris – Technology Officer
David Harris supports NCH online systems and is an IT professional who has worked in PC, Network, and 3rd Line Server Support for Nationwide Building Society, BP, Gulf International Bank and Transport for London.
David runs his own web design and hosting company specialising in WordPress and local SEO. He also organises Business Networking meetings.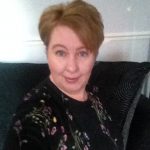 Yvette Lowery – Co-ordinator
Yvette Lowery MNCH (Reg), HPD (NCH), NCH Assessor & Internal Verifier
Yvette Lowery is the NCH Administrator and Coordinator and has a small hypnotherapy practice specialising in stress management.
As a qualified NVQ Assessor Yvette works with a couple of schools in the role of Assessor, encouraging students to obtain their HPD and working with them to ensure their work is of a high standard. Yvette also looks after the NCH/NCFE Internal Verification process and enjoys building good relationships with our NCH accredited schools.
If you have any questions regarding administrative issues, please get in touch here.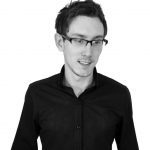 Chris McFetridge – Designer
Chris McFetridge – MNCH (Reg)
Chris based in Northern Ireland and has a passion for the Visual Arts. He has consulted on a range of stage and screen productions and regularly contributes to the design of the NCH Journal.
Originally trained to utilise psychodynamic models of therapy, Chris now concentrates on Evidence-Based methodologies. He has a particular interest in Personal Development and Stress Management.
A graduate of Queens University Belfast and Ulster University, he holds a First Class (Hons.) Degree, Qualified Teacher Status and is a Board Certified Hypnotist. With over ten years of experience working in the Education Sector, he is currently pursuing a Masters exploring the application, and benefits, of mindfulness within all levels of education.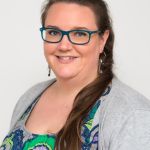 Abbey Robb – Journal Editor, Comms & Training Officer
Abbey Robb MNCH (Acc), HPD (NCH)
Abbey is an award winning hypnotherapist who has a passion for communication and collaboration. Her London based practice combines modern hypnotherapeutic techniques with psychosensory interventions, mindfulness, SFT and psycho-spiritual shamanic principles.
Wearing two hats as both the Journal Editor and the Communications Officer for the NCH, Abbey's role is supporting communication networks within the NCH, facilitating collaboration and support and sharing resources. If you have a suggestion or an article for the journal please get in touch.