Join us at this year's NCH Conference 2022
25th June 2022
TICKETS ON SALE NOW!
We are incredibly excited to announce our 2nd NCH online conference!
The day will be packed with top-level speakers, networking opportunities and some great offers from companies that know our profession and understand what we are looking for to aid our practices.
The day will be hosted on the innovative online platform, 'Airmeet' that allows a truly interactive and immersive experience whilst being super simple to use.
Attendance can also count as part of your Continuing Professional Development (CPD)
*Speakers may be subject to change. In the unlikely event, a suitable alternative will be available.
Tickets are available at the following prices:
NCH Members:
1 Session Only – £29
1 Day (5 speakers) – £79
(Early Bird Price £69 for the first 50 bookings)

1 Day (13 speakers) + Recordings – £109
(Early Bird Price £99 for the first 50 bookings)
NCH Students: 1 Day (13 speakers) + Recordings – £59
Non NCH Members:
1 Session Only- £35
1 Day (5 speakers) – £99
1 Day (13 speakers) + Recordings – £119
NCH Conference 2022 Speakers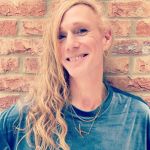 Christopher Green
Overpowered! The Science & Showbiz of Hypnosis
Christopher Green is an Olivier-award winning theatre artist. They wrote the book Overpowered! about the science and showbiz of hypnosis after their time as the first Artist in Residence at the British Library. This also resulted in an album and live stage show both called The Singing Hypnotist. Their work encompasses music, cabaret, theatre, gaming and immersive entertainment. Their first solo non-character album, Always Here, is about being non-binary. It is co-written with Kathryn Williams and produced by Ed Harcourt.
Christopher presents extracts from their book Overpowered! and talks about the creation of the show The Singing Hypnotist. Christopher reflects on what their studies of the history of stage hypnotism and clinical hypnotherapy have lead to: as a performer, theatre maker and in life.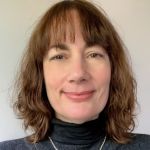 Dr Rachel Gillibrand
What EEG tells us is happening in the brain during hypnosis.
I am the Director of the Clinical Hypnotherapy School delivering post-qualification courses in hypnosis, therapy and hypnotherapy. I worked in UK universities for 20 years training psychologists in practice and research and turned to full time practice in 2019. I practice both as a psychologist and as a hypnotherapist, working with people of all ages.
Solution Focused Hypnotherapy (SFH) combines solution-focused conversation (SFC) with trance to help clients move towards their preferred future. It follows the same process as SFC: 'best hopes', preferred future (Miracle Question), instances and exceptions, coping and scaling. It then augments the therapy through the use of trance and is rooted in the work of Milton Erickson, Insoo Kim Berg, Steve de Shazer and now the teams at the BRIEF London and the SFU.
As therapists, we are looking to the client to think creatively about their problems. By creatively, we mean that the client is encouraged in their ability to both generate ideas and evaluate them for application to the current 'problem'. We can generate ideas through the application of logic or through daydreaming and mind wandering. During our daydreaming phase, the brain is actually very busy trying out multiple solutions to a problem and ideas can be generated to solve problems relating to us or they can be about something else entirely.
What is the 'Eureka!' moment? Normally, we make our daily decisions by drawing on the closest and easiest to access information in our pool of knowledge. When we are asked to think creatively, the alpha and theta activity increases in brain and we can see new associations being formed between previously unconnected concepts, or seeing the information in the problem in a new light where the 'Eureka' moment occurs.
This presentation will describe the research study put together to explore the Eureka moment during trance and will discuss how we can interpret these findings within the context of the language we use in session and how we can take this knowledge into furthering the quality of our practice.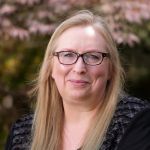 Dr Kate Beaven-Marks
Self-Care Approaches for Clients (and Therapists!)
Dr Kate Beaven-Marks is an energetic and enthusiastic hypnotherapist, trainer and author. Kate has written widely on wellbeing and hypnotherapy and has been published and featured in a number of leading magazines, journals and newspapers, including Men's Health, the Daily Mail and the Sunday Times.
She has an extensive theoretical and practical knowledge of hypnosis and therapy, including researching the use of hypnosis at both Masters and Doctoral levels. For her MSc. Psychology, she explored potential influences of state and trait anxiety and mindfulness on hypnotic susceptibility, using the Stanford Hypnotic Susceptibility Scale with a large participant group in another quantitative research study with some interesting (and unexpected) outcomes. As part of the research for her Doctorate, she completed training with many (200+) international hypnosis, hypnotherapy and related training providers and has a personal library of hypnosis-related books that would make even the most avid enthusiast rather curious. This makes her one of the most well-rounded, highly qualified hypnotherapists/hypnotherapy trainers in the UK today.
Her passion for the subject goes above and beyond anything seen with your run-of-the-mill hypnotherapy trainers. She is a founding director of both 'HypnoTC: The Hypnotherapy Training Company (www.hypnotc.com) one of the UK's top hypnotherapy training schools and the increasingly popular Hypnosis-courses.com online training provider and regularly creates and presents new initial training and CPD courses.
This 'Self-Care Approaches' workshop starts by considering a range of homework activities; how and when to use them, together with the benefits for the therapist and that client that result from these types of activities.
The workshop continues with an exploration of a range of widely applicable self-care and development tools, which can be taught to clients for use between hypnotherapy sessions, and used by therapists for their own self-care.
Some of the self-care tools will use bilateral stimulation (BLS), which involves alternating right and left hemisphere stimulation to active and integrate information across the brain's two hemispheres. These techniques will be explained, demonstrated, and then participants will have an opportunity to experience these for themselves.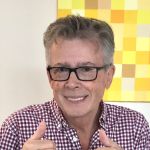 Nick Cooke
Getting your ACT together' – 5 great ways ways to vitalise your practice with Acceptance and Commitment Therapy (ACT).
Nick Cooke is the founder/originator of Mindfulness Based Clinical Hypnosis (MBCH) www.mbch.og.uk, a leading provider of hypnotherapy training. Principal of Central England College, Nick is also the founder of the, long established, 'Mindfulness Now' teacher training programme www.mindfulnessnow.org.uk, as well as the Mindfulness Teachers Register www.mindfulnessteachers.org.uk, the leading resource centre/professional register of professional qualified mindfulness teachers.
Nick has been a hypnotherapist for more than 30 years and as well as being an NCH member he has twice served as a member of the NCH board of directors.
'Getting your ACT together'
5 great ways ways to vitalise your practice with Acceptance and Commitment Therapy (ACT)
A brief journey into, and exploration of, Acceptance and commitment Therapy (ACT), which is a wonderful, creative and dynamic way of bridging the teaching of mindfulness with a powerful therapeutical model of working. With a strong scientific evidence base, ACT provides engaging ways to help develop our therapeutic relationship. Great for hypnotherapists, mindfulness teachers, counsellors, NLP Practitioners and coaches, ACT was originally developed as an approach to individual therapy work that could be targeted to certain specific issues including depression, anxiety and stress, addictions and eating disorders.
One of its originators, Steve Hayes, describes ACT as an 'oddly counterintuitive model of work'. It can be engaging and playful and teaches us skills to handle unwanted and painful thoughts and feelings in a way in which they have far less significance or negative affect. Mindfulness skills are brought into play here. It also helps us focus on, and clarify our values – whatever is truly important to us, and then to utilise that knowledge to inspire us to set appropriate goals, engaging us to move forward and achieve a richer and more meaningful life.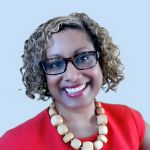 Sheren Gaulbert
Treating the Person in Pain: Introducing Concepts from Pain Science to Inform Ethical Practice
Sheren is a Pain Science Educator and Cognitive Hypnotherapist (QCH) Pain Specialist. A regular speaker at international pain science events, she runs experiential courses for multidisciplinary clinicians and therapists, with an interest in pain, ready to learn from different modalities.
In her role as Trustee of the Vulval Pain Society, Sheren organises and hosts events bringing together multimodal pain clinicians, researchers, and patients to share knowledge for better-informed clinical practice.
Sheren is currently collaborating with University College London to translate better practice research findings for the treatment of patients living with Long Covid into training UK clinicians.
Sheren is the founder of the Break Through Pain Programme: a tailored, collaborative and action-orientated approach that utilises the QCH framework to help each unique individual experiencing persistent pain start living life more comfortably doing more of the things that give them joy.
SHEREN'S WHY: Sheren knows pain inside out. She lived with pain for 30 years with 10 of those with daily pain so intense it caused regular blackouts, before breaking free. Rather than accepting the prognosis that extensive bedrest was to be her life, she started methodically trialling different treatments, including hypnosis, to no avail. It was 10 years into this that she trialled self-hypnosis using her own voice and later QCH once trained, starting her on her journey toward freedom. Her curiosity to find out why it was working and how she could help others, led her to seek out further training for a better grounding in pain neurophysiology, and to understand best practice models from current, up-to-date treatment methodologies
As a pain specialist, therapists often ask Sheren which specific script or technique is useful for a particular pain condition or how she broke free from pain after 30 years. In this interactive presentation, Sheren will dive into answering these and more..
Pain is multisensory and a complex whole brain process and ethical use of hypnotherapy fits beautifully within what we are continuing to understand from pain science.
Research shows that clients who understand even the basics of how pain works benefit from better outcomes. This means for therapists with a good understanding of key pain biology concepts as well as being able to choose appropriate, ethical treatment options, they can help prime their clients for change.
Sheren will encourage attendees to have a client or person living with pain in mind as she shares useful metaphors, and tasty pain biology morsels that therapists can start exploring with clients as part of a treatment plan.
She'll introduce the concept of:
Amplifiers – inflammatory biochemicals that can sustain and amplify the pain experience, and
Muters – chemical messengers that can dial down or mute pain. Often called Happy Hormones, Sheren will reveal how this label is misleading, and if not released appropriately can cause symptoms to be maintained and further amplified. Far from happy!!
Sheren will also share
true stories that illustrate pain neurophysiology concepts
how dissociation can be a problematic factor and what to about it
the correct interpretation of the biopsychosocial model so clients understand there is no implication of pain being all in their head or just psychological
Therapists will have the opportunity to work in small teams to reflect upon their current understandings and practice, identify specific Muters and Amplifiers, and devise ways of communicating the biology of pain and start constructing an ethical treatment plan for their client(s).
As pain science is fast-moving with new discoveries, Sheren will be launching an exciting opportunity for hypnotherapists attending NCH Conference 2022, who are ready to learn more and continue practicing ethically.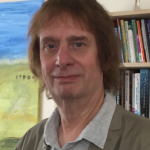 Christopher Pearson
Misophonia – more than you have heard.
Chris Pearson trained in counselling and then hypnotherapy. After developing a thriving private general practice in Yorkshire, he studied Neuropsychotherapy and achieved Neuropsychotherapy Practitioner Certification in early 2017. Following the Certification course at Brisbane Royal and Women's Hospital, he returned to Australia later that year to follow a post-graduate degree at CHC, Queensland in Neuropsychotherapy, graduating in December 2018.
His specialism is misophonia. Chris has presented to International Association of Clinical Neuropsychotherapy on misophonia, more recently International Association for Applied Neuroscience. He has published articles on the condition, its diagnostic criteria and remediation. He presented two papers to the first Misophonia Research Symposium in California East Bay and co-authored the definitive article Proposed Diagnostic Criteria for Misophonia: A Multisensory Conditioned Aversive Reflex Disorder.
From those scientific roots, Chris has developed a therapy framework known as Sequent Repatterning, addressing therapeutic issues specific to the condition misophonia. He provides therapy for individuals experiencing misophonia, support for those affected by misophonia – including family and loved ones – and training for therapists wishing to work effectively with individual having the condition.
He and the therapeutic community that has developed during the last ten years, now provide therapy globally: practitioners located in UK, Europe, North America, and Pacific. This group of dedicated therapists has already worked with more than 3000 cases.
Misophonia is a much-misunderstood condition. Its name alone – miso from the Greek meaning hatred and phonia, sound – was applied more than twenty years ago by professionals with a background in audiology.
That many of those receiving attention for misophonia also experienced emotional issues activated by visual stimuli was largely side-lined. The term misokinesia – hatred of movement – was applied and for about 15 years, misophonia was owned by audiologists.
In that period of time it became increasingly clear that what we call misophonia is, indeed, a condition activated in any or all of the five physical sensory domains. It is an acquired condition and, contrary to many bland and insistent claims, "THERE IS NO CURE FOR MISOPHONIA!" it can be effectively treated.
This presentation focuses on what is misophonia. It takes an ontological perspective on the condition and then develop an epistemology of misophonia – how we know what we know and why that is important to therapy. Chris will also provide a summary overview of Sequent Repatterning therapy which has proved to be not only effective but is possibly the most enduring of approaches to treating misophonia.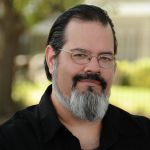 James Hazlerig
The World's Oldest Induction.
James Hazlerig, MA, is a hypnotist, author, meditation teacher, professional musician, Laughter Yoga Leader, and champion storyteller. In his online practice, he helps clients quit smoking, manage stress, and overcome fear.
He has taught anger management for Austin Recovery, mental freedom at the Travis County jail, the history of hypnosis for the Hypnosis Practitioner Training Institute, and hypnotic storytelling and metaphor at Anne King's Hypnosis Center, as well as presenting at multiple hypnosis conferences.
In 2014, he co-authored Speak Ericksonian: Mastering the Hypnotic Methods of Milton Erickson. In 2016, he published The Little Book of Laughnosis: Using the Hypnotic Power of Unconditional Laughter to Change Lives.
He is the founder of the Order of Spellbinding Storytellers and the Tri-Pendulum Ambassadors FaceBook groups, as well as the host of the Hypnotic Stories Podcast.
He lives in a quaint pine-forest cabin located in the wilds of Bastrop County, Texas, with his wife, along with varying numbers of cats, dogs, goats, chickens, and itinerant musicians.
Since time immemorial, people have gathered to listen to stories that not only reflected their realities, but shaped their experience of it.
Hypnotic Storytelling is the ultimate in covert hypnosis, subtly bypassing the listeners' critical faculty as they sit spellbound, their eyes glazed and their breath slowed, seeing things that exist only in their imagination–which has been captured and is now being led by the mere act of the storyteller speaking.
Recent discoveries in neuroscience have verified what ancient shamans already knew: brain waves shift when people listen to stories, as they enter into a state where reality itself becomes malleable.
Clients come into our offices with bad stories, and it is up to us to give them better stories to walk out with. Come to this class to discover the patterns that make stories effective and the tricks that make them great.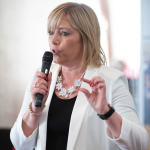 Sheila Granger
A 10 point "All Referral Practice" Roadmap for 2022 and Beyond! How to Seize ALL the Available Opportunities To Thrive
Sheila Granger is a UK Clinical Hypnotherapist, whose mission is to educate, motivate, help and inspire other Hypnotherapists to achieve more than they thought possible. She was the International Medical and Dentist Hypnosis Associations "Hypnotist of the Year" in 2019 and won the the UK national finals "Business of the Year" in the Federation of Small Business awards. She is a multi-best selling author and is renowned for helping thousands of hypnotherapists around the world to kickstart and grow their hypnotherapy practices with her real world programmes.
Most known for her pioneering work with the virtual gastric band hypnotic weight loss programme, helping over 10,000 clients. Sheila takes hypnosis into multiple areas from working with corporate business owners, through to schools colleges and hospitals.
Sheila has trained over 2'500 practitioners in 16 countries and has licensed trainers in 7 countries.
A whirlwind of hypnosis energy, she is 100 % ego free, with a big dollop of "Can do" attitude!
This presentation will give you the confidence, tools and strategies to build your own all-referral practice!
Imagine yourself looking back at 2022 on 31st December, and thinking: "That was my best year yet!"
The world has changed, marketing has changed – and things will not return to how they were before.
The legacy of this pandemic is that it has accelerated business ONLINE in almost every industry. And our hypnotherapy profession is no exception. The public's increased use of technology is a massive opportunity for hypnotherapists across the world, and has opened up unprecedented opportunities. The downside is that trying to get your marketing message heard is even harder!
People are bombarded with marketing every single minute of every single day. And you may be overwhelmed or burned out with all the different things you could or should do to market yourself as a hypnotherapist. It doesn't have to be this way. Hypnotherapists have the ability to build an all referral practice. Period. Just one client can refer many more to you, and supply you with a stream of opportunities. But this can only happen if you have the right processes in place. During this session, Sheila will share the essential steps you need to build an all referral hypnosis practice in 2022 and beyond.
Whether you are looking to work with clients face to face, or online, Sheila will share the absolutely do-able actions and processes you can implement to make it a reality for you. More clients can be "word-of-mouth", referred to your practice today, tomorrow and in the coming months!
Your 10-Point Post-Pandemic "All-Referral Practice" ESSENTIAL Checklist On this LIVE, fast-paced, presentation you'll discover:
The FIVE "must-know" and entirely do-able client communication trends that build client trust in you, and helps them decide that you are the hypnosis practitioner for them
The top THREE ways to ask for and gain testimonials from your current clients (95% of clients will agree)
THREE easy strategies to help you build a "world class" client referral process for a post-pandemic world (and cost almost nothing), which will make you stand out to your potential clients, set you aside from your competitors – and get you noticed in your community and beyond!
The THREE mistakes most hypnotherapists make that can negatively impact the number of referrals you receive (this is totally avoidable – but so many hypnotherapists fall foul)
FIVE easy strategies that turn your one client into many more – the way your clients make a decision to seek you out and say "Yes" to your services has changed radically.
These easy strategies will ensure that you can by-pass complicated digital marketing and focus on word-of-mouth marketing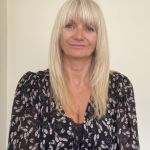 Sara Stevens has been practising in Clinical Hypnotherapy in Leicestershire since 1994 and is qualified in Eye Movement Desensitisation and Reprogramming (EMDR), Life Coach and Emotional Freedom Technique (EFT). Sara Stevens has been practising in Clinical Hypnotherapy in Leicestershire since 1994 and is qualified in Eye Movement Desensitisation and Reprogramming (EMDR), Life Coach Reiki and Emotional Freedom Technique (EFT). Sara has worked throughout Leicestershire practising in Hypnotherapy from her previously busy luxury practice in Blaby, and has since moved premises to brand new location in Enderby, where she will be offering holistic therapeutic treatments for the mind, body and find.. After receiving an Honours degree in Psychology and an MSc in Psychological Research Methods Sara has GPs throughout Leicestershire who refer clients on a private basis.
Sara is a writer and educational author, with books to help children with anxieties and emotional issues. Working as an educational author in school setting doing CPD teacher training events throughout Leicestershire. Sara has specialised in all fields of Hypnotherapy and has done extensive work in helping adults and children with severe anxiety and emotional issues, Sara has worked throughout Leicestershire practising in Hypnotherapy from her previously busy luxury practice in Blaby, and has since moved premises to brand new location in Enderby, where she will be offering holistic therapeutic treatments for the mind, body and much kore. After receiving an Honours degree in Psychology and an MSc in Psychological Research Methods Sara has GPs throughout Leicestershire who refer clients on a private basis.
The talk will look at how to embed EMDR into your hypnotherapy session to enhance both your hypnosis session and the use of EMDR.
With hypnosis being one of the closes levels to having a waking dream the use of EMDR in this state is a powerful way to enhance change. It can be used for trauma, difficult memories, anxiety, phobias and stubborn habits.
Sophie Fletcher
Making Magic out of Menopause: A Positive Approach to Change
Sophie is the bestselling author of Mindful Hypnobirthing, Mindful Mamma and Mindful Menopause, published by Penguin Random House. Her books have sold over 70,000 copies.
A hypnotherapist specialising in women's health, Sophie focuses on the impact of hormone changes and the use of imagery and practical tools to help navigate reproductive transitions.
Her work also integrates simple mindfulness tools alongside hypnosis to help with mental maintenance and well-being.
Did you know that most women between the ages of 40-60 who come to see you may be experiencing hormonal shifts that may affect how they will respond to hypnosis and the results you get with them? Sophie will give you an introduction to menopause and and the impact of hormonal changes on psychology and physiology.
In the session you'll be introduced to menopausal experiences that are mostly likely to end up in a hypnotherapist's chair, with techniques to help you get successful results, despite the challenges that menopause presents.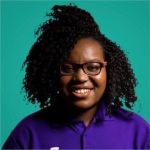 Tara Nadi
Becoming Trauma Informed
Tara is the Training Manager at VictimFocus, an organisation that is dedicated to challenging poor practice, discrimination and oppression of victims of abuse, trauma and violence.
Tara has designed and delivered training on trauma-informed practice to public and private organisations as well as the general public. In addition to her role, Tara is currently studying for an MA in Psychology at the University of Wolverhampton.
What does it mean to be anti-pathology? How do we best support someone without pathologizing them? What are the different models of mental health? How do we support someone with their trauma responses and coping mechanisms without medication and harmful interventions?
Tara's workshop will explore the answers to the above questions in a way that works to promote the rights of the person. The workshop will draw upon the research of Dr Jessica Taylor, founder of VictimFocus and Chartered Psychologist, to uncover how mental health and psychiatry have oppressed trauma survivors for being angry about the abuse they have been subjected to.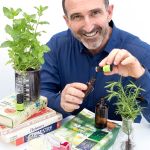 Salvatore Battaglia
Using essential oils to create a safe healing space for your client
Salvatore Battaglia has been passionate about natural therapies for most of his life. He is the author of:
The Complete Guide to Aromatherapy, Volume I – Foundations and Materia Medica
The Complete Guide to Aromatherapy, Volume III – Psyche & Subtle
Aromatree – a holistic guide to understanding and using aromatherapy
Aromatherapy and Chakras – balancing your body's energy centres for optimal health and wellbeing
The Complete Guide to Aromatherapy, is an internationally acclaimed book that is used as the preferred textbook for aromatherapy education around the world. The book is also available in Korean and Japanese. To date over 130,000 copies have been sold.
Salvatore holds qualifications in natural therapies, herbal medicine, acupuncture and aromatherapy. Salvatore's dedication to aromatherapy has seen him hold positions in professional associations and government committees to ensure that the educational standards of professional aromatherapy are maintained and improved. He has been teaching aromatherapy since 1987.  He regularly runs online masterclasses and webinar which can all be found at www.salvatorebattaglia.com.au
He is the founder and owner of Perfect Potion whose purpose is to support the individual, community and environment to flourish while listening, guiding and reconnecting mind, body and spirit.
He shares his passion and love of the world, natural therapies and aromatherapy with his wife, Carolyn Stubbin, his beagle Lucy, and cat, Abbey.
The ephemeral and subtle nature of scent is so evocative and capable of eliciting profound healing responses at a more subtle level that influence our psyche.
In this presentation Salvatore will explain how aromatherapy can be used to create a safe healing space for your client depending on their mood.
We will explore the various pathways involved such as:
The neurobiological pathways
The biophilia connection
The role of awe
Role of rituals
Archetypal associations with the essential oils
This presentation will provide you with the knowledge to interpret the more subtle qualities of essential oils and change the way you use essential oils within your practice.