NCH Conference 2022
25th June 2022
REPLAY VIDEOS ON SALE NOW!
We were incredibly excited to announce our 2nd NCH online conference!
The day was packed with top-level speakers, and now access to these videos are available to purchase.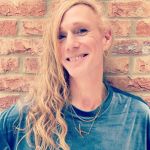 Christopher Green
Overpowered! The Science & Showbiz of Hypnosis
Christopher Green is an Olivier-award winning theatre artist. They wrote the book Overpowered! about the science and showbiz of hypnosis after their time as the first Artist in Residence at the British Library. This also resulted in an album and live stage show both called The Singing Hypnotist. Their work encompasses music, cabaret, theatre, gaming and immersive entertainment. Their first solo non-character album, Always Here, is about being non-binary. It is co-written with Kathryn Williams and produced by Ed Harcourt.
Christopher presents extracts from their book Overpowered! and talks about the creation of the show The Singing Hypnotist. Christopher reflects on what their studies of the history of stage hypnotism and clinical hypnotherapy have lead to: as a performer, theatre maker and in life.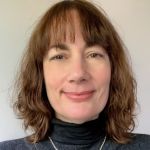 Dr Rachel Gillibrand
What EEG tells us is happening in the brain during hypnosis.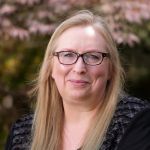 Dr Kate Beaven-Marks
Self-Care Approaches for Clients (and Therapists!)
Dr Kate Beaven-Marks is an energetic and enthusiastic hypnotherapist, trainer and author. Kate has written widely on wellbeing and hypnotherapy and has been published and featured in a number of leading magazines, journals and newspapers, including Men's Health, the Daily Mail and the Sunday Times.
She has an extensive theoretical and practical knowledge of hypnosis and therapy, including researching the use of hypnosis at both Masters and Doctoral levels. For her MSc. Psychology, she explored potential influences of state and trait anxiety and mindfulness on hypnotic susceptibility, using the Stanford Hypnotic Susceptibility Scale with a large participant group in another quantitative research study with some interesting (and unexpected) outcomes. As part of the research for her Doctorate, she completed training with many (200+) international hypnosis, hypnotherapy and related training providers and has a personal library of hypnosis-related books that would make even the most avid enthusiast rather curious. This makes her one of the most well-rounded, highly qualified hypnotherapists/hypnotherapy trainers in the UK today.
Her passion for the subject goes above and beyond anything seen with your run-of-the-mill hypnotherapy trainers. She is a founding director of both 'HypnoTC: The Hypnotherapy Training Company (www.hypnotc.com) one of the UK's top hypnotherapy training schools and the increasingly popular Hypnosis-courses.com online training provider and regularly creates and presents new initial training and CPD courses.
This 'Self-Care Approaches' workshop starts by considering a range of homework activities; how and when to use them, together with the benefits for the therapist and that client that result from these types of activities.
The workshop continues with an exploration of a range of widely applicable self-care and development tools, which can be taught to clients for use between hypnotherapy sessions, and used by therapists for their own self-care.
Some of the self-care tools will use bilateral stimulation (BLS), which involves alternating right and left hemisphere stimulation to active and integrate information across the brain's two hemispheres. These techniques will be explained, demonstrated, and then participants will have an opportunity to experience these for themselves.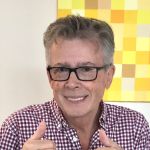 Nick Cooke
Getting your ACT together' – 5 great ways ways to vitalise your practice with Acceptance and Commitment Therapy (ACT).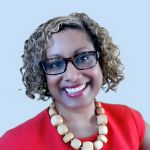 Sheren Gaulbert
Treating the Person in Pain: Introducing Concepts from Pain Science to Inform Ethical Practice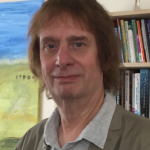 Christopher Pearson
Misophonia – more than you have heard.
Chris Pearson trained in counselling and then hypnotherapy. After developing a thriving private general practice in Yorkshire, he studied Neuropsychotherapy and achieved Neuropsychotherapy Practitioner Certification in early 2017. Following the Certification course at Brisbane Royal and Women's Hospital, he returned to Australia later that year to follow a post-graduate degree at CHC, Queensland in Neuropsychotherapy, graduating in December 2018.
His specialism is misophonia. Chris has presented to International Association of Clinical Neuropsychotherapy on misophonia, more recently International Association for Applied Neuroscience. He has published articles on the condition, its diagnostic criteria and remediation. He presented two papers to the first Misophonia Research Symposium in California East Bay and co-authored the definitive article Proposed Diagnostic Criteria for Misophonia: A Multisensory Conditioned Aversive Reflex Disorder.
From those scientific roots, Chris has developed a therapy framework known as Sequent Repatterning, addressing therapeutic issues specific to the condition misophonia. He provides therapy for individuals experiencing misophonia, support for those affected by misophonia – including family and loved ones – and training for therapists wishing to work effectively with individual having the condition.
He and the therapeutic community that has developed during the last ten years, now provide therapy globally: practitioners located in UK, Europe, North America, and Pacific. This group of dedicated therapists has already worked with more than 3000 cases.
Misophonia is a much-misunderstood condition. Its name alone – miso from the Greek meaning hatred and phonia, sound – was applied more than twenty years ago by professionals with a background in audiology.
That many of those receiving attention for misophonia also experienced emotional issues activated by visual stimuli was largely side-lined. The term misokinesia – hatred of movement – was applied and for about 15 years, misophonia was owned by audiologists.
In that period of time it became increasingly clear that what we call misophonia is, indeed, a condition activated in any or all of the five physical sensory domains. It is an acquired condition and, contrary to many bland and insistent claims, "THERE IS NO CURE FOR MISOPHONIA!" it can be effectively treated.
This presentation focuses on what is misophonia. It takes an ontological perspective on the condition and then develop an epistemology of misophonia – how we know what we know and why that is important to therapy. Chris will also provide a summary overview of Sequent Repatterning therapy which has proved to be not only effective but is possibly the most enduring of approaches to treating misophonia.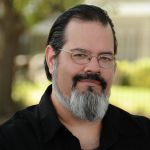 James Hazlerig
The World's Oldest Induction.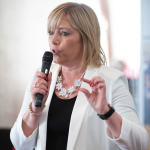 Sheila Granger
A 10 point "All Referral Practice" Roadmap for 2022 and Beyond! How to Seize ALL the Available Opportunities To Thrive
Sheila Granger is a UK Clinical Hypnotherapist, whose mission is to educate, motivate, help and inspire other Hypnotherapists to achieve more than they thought possible. She was the International Medical and Dentist Hypnosis Associations "Hypnotist of the Year" in 2019 and won the the UK national finals "Business of the Year" in the Federation of Small Business awards. She is a multi-best selling author and is renowned for helping thousands of hypnotherapists around the world to kickstart and grow their hypnotherapy practices with her real world programmes.
Most known for her pioneering work with the virtual gastric band hypnotic weight loss programme, helping over 10,000 clients. Sheila takes hypnosis into multiple areas from working with corporate business owners, through to schools colleges and hospitals.
Sheila has trained over 2'500 practitioners in 16 countries and has licensed trainers in 7 countries.
A whirlwind of hypnosis energy, she is 100 % ego free, with a big dollop of "Can do" attitude!
This presentation will give you the confidence, tools and strategies to build your own all-referral practice!
Imagine yourself looking back at 2022 on 31st December, and thinking: "That was my best year yet!"
The world has changed, marketing has changed – and things will not return to how they were before.
The legacy of this pandemic is that it has accelerated business ONLINE in almost every industry. And our hypnotherapy profession is no exception. The public's increased use of technology is a massive opportunity for hypnotherapists across the world, and has opened up unprecedented opportunities. The downside is that trying to get your marketing message heard is even harder!
People are bombarded with marketing every single minute of every single day. And you may be overwhelmed or burned out with all the different things you could or should do to market yourself as a hypnotherapist. It doesn't have to be this way. Hypnotherapists have the ability to build an all referral practice. Period. Just one client can refer many more to you, and supply you with a stream of opportunities. But this can only happen if you have the right processes in place. During this session, Sheila will share the essential steps you need to build an all referral hypnosis practice in 2022 and beyond.
Whether you are looking to work with clients face to face, or online, Sheila will share the absolutely do-able actions and processes you can implement to make it a reality for you. More clients can be "word-of-mouth", referred to your practice today, tomorrow and in the coming months!
Your 10-Point Post-Pandemic "All-Referral Practice" ESSENTIAL Checklist On this LIVE, fast-paced, presentation you'll discover:
The FIVE "must-know" and entirely do-able client communication trends that build client trust in you, and helps them decide that you are the hypnosis practitioner for them
The top THREE ways to ask for and gain testimonials from your current clients (95% of clients will agree)
THREE easy strategies to help you build a "world class" client referral process for a post-pandemic world (and cost almost nothing), which will make you stand out to your potential clients, set you aside from your competitors – and get you noticed in your community and beyond!
The THREE mistakes most hypnotherapists make that can negatively impact the number of referrals you receive (this is totally avoidable – but so many hypnotherapists fall foul)
FIVE easy strategies that turn your one client into many more – the way your clients make a decision to seek you out and say "Yes" to your services has changed radically.
These easy strategies will ensure that you can by-pass complicated digital marketing and focus on word-of-mouth marketing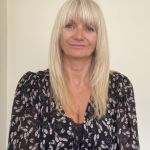 Sara Stevens has been practising in Clinical Hypnotherapy in Leicestershire since 1994 and is qualified in Eye Movement Desensitisation and Reprogramming (EMDR), Life Coach and Emotional Freedom Technique (EFT). Sara Stevens has been practising in Clinical Hypnotherapy in Leicestershire since 1994 and is qualified in Eye Movement Desensitisation and Reprogramming (EMDR), Life Coach Reiki and Emotional Freedom Technique (EFT). Sara has worked throughout Leicestershire practising in Hypnotherapy from her previously busy luxury practice in Blaby, and has since moved premises to brand new location in Enderby, where she will be offering holistic therapeutic treatments for the mind, body and find.. After receiving an Honours degree in Psychology and an MSc in Psychological Research Methods Sara has GPs throughout Leicestershire who refer clients on a private basis.
Sara is a writer and educational author, with books to help children with anxieties and emotional issues. Working as an educational author in school setting doing CPD teacher training events throughout Leicestershire. Sara has specialised in all fields of Hypnotherapy and has done extensive work in helping adults and children with severe anxiety and emotional issues, Sara has worked throughout Leicestershire practising in Hypnotherapy from her previously busy luxury practice in Blaby, and has since moved premises to brand new location in Enderby, where she will be offering holistic therapeutic treatments for the mind, body and much kore. After receiving an Honours degree in Psychology and an MSc in Psychological Research Methods Sara has GPs throughout Leicestershire who refer clients on a private basis.
This fascinating talk will look at how to embed EMDR into your hypnotherapy session to enhance client outcomes.
Hypnosis is one of the closest experiences to having a waking dream,
and combining it with the powerful processing created by REM sleep mimicking eye movements creates an unrivalled way to enhance change. During this talk, we will explore how it can be used for trauma, difficult memories, anxiety, phobias, and stubborn habits.
Sophie Fletcher
Making Magic out of Menopause: A Positive Approach to Change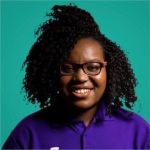 Tara Nadi
Becoming Trauma Informed
Tara is the Training Manager at VictimFocus, an organisation that is dedicated to challenging poor practice, discrimination and oppression of victims of abuse, trauma and violence.
Tara has designed and delivered training on trauma-informed practice to public and private organisations as well as the general public. In addition to her role, Tara is currently studying for an MA in Psychology at the University of Wolverhampton.
What does it mean to be anti-pathology? How do we best support someone without pathologizing them? What are the different models of mental health? How do we support someone with their trauma responses and coping mechanisms without medication and harmful interventions?
Tara's workshop will explore the answers to the above questions in a way that works to promote the rights of the person. The workshop will draw upon the research of Dr Jessica Taylor, founder of VictimFocus and Chartered Psychologist, to uncover how mental health and psychiatry have oppressed trauma survivors for being angry about the abuse they have been subjected to.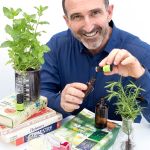 Salvatore Battaglia
Using essential oils to create a safe healing space for your client
Salvatore Battaglia has been passionate about natural therapies for most of his life. He is the author of:
The Complete Guide to Aromatherapy, Volume I – Foundations and Materia Medica
The Complete Guide to Aromatherapy, Volume III – Psyche & Subtle
Aromatree – a holistic guide to understanding and using aromatherapy
Aromatherapy and Chakras – balancing your body's energy centres for optimal health and wellbeing
The Complete Guide to Aromatherapy, is an internationally acclaimed book that is used as the preferred textbook for aromatherapy education around the world. The book is also available in Korean and Japanese. To date over 130,000 copies have been sold.
Salvatore holds qualifications in natural therapies, herbal medicine, acupuncture and aromatherapy. Salvatore's dedication to aromatherapy has seen him hold positions in professional associations and government committees to ensure that the educational standards of professional aromatherapy are maintained and improved. He has been teaching aromatherapy since 1987.  He regularly runs online masterclasses and webinar which can all be found at www.salvatorebattaglia.com.au
He is the founder and owner of Perfect Potion whose purpose is to support the individual, community and environment to flourish while listening, guiding and reconnecting mind, body and spirit.
He shares his passion and love of the world, natural therapies and aromatherapy with his wife, Carolyn Stubbin, his beagle Lucy, and cat, Abbey.
The ephemeral and subtle nature of scent is so evocative and capable of eliciting profound healing responses at a more subtle level that influence our psyche.
In this presentation Salvatore will explain how aromatherapy can be used to create a safe healing space for your client depending on their mood.
We will explore the various pathways involved such as:
The neurobiological pathways
The biophilia connection
The role of awe
Role of rituals
Archetypal associations with the essential oils
This presentation will provide you with the knowledge to interpret the more subtle qualities of essential oils and change the way you use essential oils within your practice.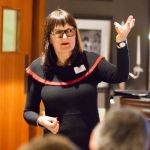 Carole Railton
The Secrets of Impactful Online Body Language and Rapport