The value of Hypnotherapy
Hypnotherapy can have a powerful impact on our minds, enabling behavioural differences. Through hypnosis; an inner state of focused attention, we can remove resistance and create change on a deep, formative level, change that lasts.
The NCH is the UK's leading not-for-profit Hypnotherapy Professional Association. All our practising members are fully insured and trained to the highest standards, so you can choose a hypnotherapist with confidence. All NCH training schools offer the HPD (NCH), an externally qualified diploma, so when you choose to train with an NCH accredited school you will be assured that your training will be robust and ethical, and will give you the foundations to be a highly skilled professional Hypnotherapist.
The value of NCH membership
Belonging to a safe, unified not-for-profit Professional Association whose members adhere to stringent self-regulation.
Want to accredit your training school?
The HPD (NCH) being externally 
verified by the NCFE will give your 
course validity in the profession
Want to train in Hypnotherapy?
The National Council for Hypnotherapy offers hypnotherapy training through Accredited Training Schools
NCH
Coronavirus update
Please read our latest update on advice for Hypnotherapists and those seeking therapy
NCH Online Conference 2021
This year's online annual conference, September 25th 2021 is open to all members and non members.
The latest data for England shows prescriptions for antidepressants and drugs to tackle diabetes have gone up but it also shows that doctors are giving out fewer antibiotics, according to…
…
The demands of life – whether it be pressures at school or as an adult in work – can be exacting and seriously dent one's self-esteem and confidence in how…
…
Are you looking for research, evidence or information about a specific application of hypnotherapy or some other aspect of hypnosis? Here's a quick guide and some links to help you find the research you're looking for online.
…
Visit the new "National Council for Hypnotherapy" page on Facebook where you can read news, network with therapists, join in discussions, browse articles, etc.
…
This article briefly reviews the first major meta-analysis in the field of psychotherapy, The Benefits of Psychotherapy, by Smith et al. (1980), which pooled outcome data from 475 different controlled treatment studies.
…
The NCH have just published the book The Discovery of Hypnosis: The Complete Writings of James Braid, the Father of Hypnotherapy, edited by Donald Robertson, which is now available from Amazon online.
…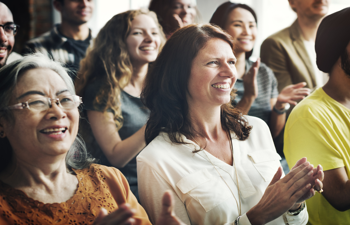 Want to join the NCH? We offer full membership, student membership and associate membership.