Joanne Waine

,

MNCH (Acc.), NCH Supervisor

National Council for Hypnotherapy

Registered

Hypnotherapist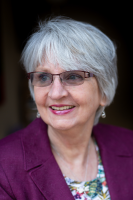 Overview
High Standard. Professional Advanced Hypnotherapy, CBT, NLP, Psychotherapy, Counselling, EMDR, EFT, Time Line Work & Life Coaching. Self referred clients in Beds, Bucks, Herts, Northants Areas.
+ Working with children
+ Help Weight Loss
+ Help with relationships
+ Stress & anxiety
+ Phobia & Trauma
+ We can help you take control using safe, natural therapies tailored to suit you and your needs.
Specialisms

Addictive Behaviours
Anger Management
Bereavement
Blushing
Breaking Unwanted Habits
Confidence & Self Esteem
Eating Disorders
Emotional Issues
High Blood Pressure (Hypertension)
Irritable Bowel Syndrome
Medical Issues
Panic Attacks
Performance (Sports, Memory etc)
Phobias & Compulsions
Post Traumatic Stress
Relationship, Sexual & Infertility Issues
Skin Disorders
Sleep Issues
Smoking Cessation
Stress & Anxiety
Weight Issues
Working With Children
Other Information
Special Offers
Armed Services Discount
Emergency Services Discount
NHS Staff Discount
Student Discount