Terence Bentley

,

MNCH (Reg.), HPD

National Council for Hypnotherapy

Registered

Hypnotherapist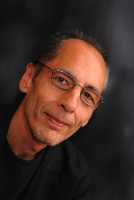 Overview
You're faced with a bewildering choice of therapists. Who should you pick? How can you tell who's going to be right for you?
I'd suggest weighing up two factors in particular when you scan the listings: depth and breadth of training – resulting in a theoretical foundation that you can trust – and an approach to practice that treats you as the complex individual you are rather than just another case of X, Y or Z.

My experience as a therapist goes back to 1997, when I qualified as a person-centred and existential counsellor/psychotherapist after taking part in the highly regarded three-year FACETS programme at City University in London. This founding stage of my professional development included more than 750 hours of study with such eminent tutors as Maria Luca and David White.

Ten years later I embarked on training at the Quest Institute in Regent's College, London, under the world-renowned originator of Cognitive Hypnotherapy, Trevor Silvester (former Ethics Director and Supervision Director of the most reputable accreditation body in the UK, the National Council for Hypnotherapy), gaining a Distinction in the Diploma in Cognitive Hypnotherapy and becoming a Certified Practitioner in Neuro-Linguistic Programming (NLP). I also trained in EFT (Emotional Freedom Technique) and studied the work of many other leading exponents of the most modern and sophisticated psychological therapy techniques.

The extent of my training gives a spectrum of perspectives and practices from which I can precisely match your needs…

• I use a humanistic & existential model of psychotherapy and counselling to assure you of a truly safe, non-judgmental environment. The existential element allows a more dynamic and stimulating process than you would be likely to get from old-school person-centred or psychodynamic styles of therapy.

• Popular TV and movie representations of hypnotism are misleading. With Cognitive Hypnotherapy you'll encounter no swinging watches or look-into-my-eyes weirdness, and you can forget about stunts involving people doing anything they would find embarrassing. There's no flaky mysticism and absolutely no loss of control. Trance is an everyday state we all experience. Have you ever zoned out while driving so that by the time you reach your destination you can't really remember how you got there? Have you lost an hour or two with your head in a book? These are states akin to a hypnotic trance. The Cognitive model is at the leading edge of the field, integrating the best of psychotherapy with the latest scientific findings. You know what is going on throughout sessions and simply enjoy a sense of relaxation and calm.

• NLP stands for Neuro Linguistic Programming – but don't let the clunky American-style terminology put you off. This extraordinarily useful model of dealing with life issues is more about deprogramming. By enabling us to reframe and redefine our habitual patterns of language and thought, it helps bring about profound changes in the way we feel, think and behave.

• EFT, also known as tapping, is Emotional Freedom Technique: it's one of those slightly unusual therapies that can seem almost too good to be true. There are speculative scientific explanations of how it works but it can sometimes feel more like magic…
For many people it brings about truly surprising results in a short space of time.

Nobody I see is palmed off with standardised, formulaic procedures. I recognise that every client is a unique individual. There's no such thing as a cure-all and what works fabulously for one person may be ineffective for another.

Some reputable therapists in respected disciplines operate largely according to stock definitions of problems and corresponding off-the-shelf treatments. If you happen to fit neatly into one of their predetermined boxes you may come away with a good result. That's not how it is with me. I understand that the causes of problems for most people are complex and often messily interrelated, so I never jump to simplistic conclusions about how to treat them. With multiple techniques at my disposal, I tailor what I offer specifically and precisely to you at each stage of your particular process.

There's no risk in deciding to come. You can try before you buy. I treat the preliminary consultation as a chance for us both to evaluate: if at the end of our first meeting you (or I) don't feel that further work together will be worthwhile, you owe nothing.
If we agree to proceed, that first session is charged at my standard rates (see website) and we go on from there. I can't tell you in advance precisely how long it's going to take to achieve what you're hoping for but will discuss with you what is probable.

My permanent location is in London SE24 (borough of Lambeth), close to Brockwell Park in the middle of south London
(easily accessible from central London via King's Cross, Blackfriars, London Bridge & Victoria).
With sufficient notice I may also be able to arrange access to consulting rooms in central London locations.