Fiona Robinson

,

MNCH (Reg.), HPD

National Council for Hypnotherapy

Registered

Hypnotherapist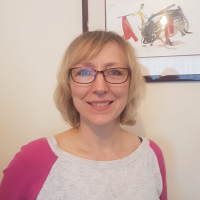 Overview
Hello, I am now seeing clients on line. If you are curious about whether this can work for you, do contact me and we can have a chat and a free short trial online. It is very effective.

I am a qualified clinical hypnotherapist. My background is in nursing (27years) and I qualified as a Professional Life Coach in 2004; currently I practise as a Solution Focused Hypnotherapist, having trained at the Clifton Practice, Bristol: DHP, HPD.
When you or your life are out of balance in some way, stress is experienced and can manifest in a range of symptoms, from nail-biting, phobias, anxiety, depression and much more. Using a combination of solution focused therapy, hypnosis, and practical techniques, positive changes can be achieved both short and long-term.
Specialisms

Addictive Behaviours
Anger Management
Bereavement
Breaking Unwanted Habits
Confidence & Self Esteem
Eating Disorders
Emotional Issues
Irritable Bowel Syndrome
Obsessive Compulsive Disorder
Pain Control
Panic Attacks
Performance (Sports, Memory etc)
Phobias & Compulsions
Post Traumatic Stress
Relationship, Sexual & Infertility Issues
Sleep Issues
Smoking Cessation
Stress & Anxiety
Weight Issues