Nikki Hutchinson

,

MNCH (Reg.), HPD

National Council for Hypnotherapy

Registered

Hypnotherapist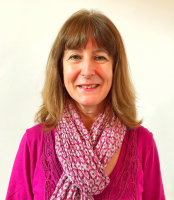 Overview
Hypnobirthing and Solution Focused Hypnotherapy, for preparation for childbirth, the menopause, anxiety, phobias, fears, presentations, confidence building, sleep issues and IBS. During the pandemic I am working online via zoom at the reduced rate of £40 a session.

I have enjoyed working for many years with people to overcome anxiety related issues and I am also passionate about working in Women's Health with Hypnobirthing, Pregnancy Reflexology and Hypnotherapy for the Menopause.

I work in clinics in Frome and Shaftesbury and have many years' experience in helping people. I am passionate about supporting people on their journey in life, to over-come difficulties, enhance health, achieve goals and live the best life possible.

I have been fortunate to have trained with David Newton at the Clifton practice for Hypnotherapy in Bristol, one of the leading schools for Hypnotherapy in the UK. I have also done some work with Adam Eason, which has informed my practice greatly. I am proud to hold a nationally accredited Hypnotherapy Practitioners Diploma and I am a member of the National Council for Hypnotherapy and the Association of Reflexologists. These associations ensure that practitioners maintain professional standards, practice within a strict code of ethics and have frequent supervision.

It is important to me to update my skills and I have completed further hypnotherapy training in:_

Solution Focused Techniques with David Newton.
Lifting Depression with Mark Tyrell.
Counselling and Cruse Bereavement training.
Hypnobirthing - with Juliet Hollingswork (fertility2birth.com)..
KG Hypnobirthing Diploma with Kathering Graves
Fertility - studied with Sjanie Hugo Wurlitzer.
Hypnotherapy for Menopause with Kim Thomas
Working with Children with Susan Rodrigous

Please see website for information on Reflexology.

Specialisms

Bereavement
Childbirth
Confidence & Self Esteem
Emotional Issues
Panic Attacks
Phobias & Compulsions
Sleep Issues
Stress & Anxiety