Helen Green

,

MNCH (Acc.), HPD, NCH Supervisor

National Council for Hypnotherapy

Registered

Hypnotherapist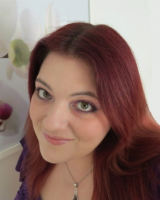 Overview
BSc (Hons) Psych. MPhil. Psych. DHP. HPD. Accredited Hypnotherapy Supervisor. Chief Executive Officer (CEO) of the Association for Solution Focused Hypnotherapy (AfSFH).
Effective, trusted support - I'm an experienced Clinical Hypnotherapist & Psychotherapist working with clients online from all over the country and I specialise in Solution Focused Hypnotherapy. I am also qualified to supervise other therapists (Level 5 qualification), and as an experienced therapist, hold Accredited membership status with the NCH (MNCH Acc.). I have a background in Psychology, Health Psychology and Clinical Research and have been studying brains and behaviour for over 25 years (my passion!). Using my psychological expertise combined with clinical hypnosis, I can help you to make positive changes to create the future you want!

Solution Focused Hypnotherapy combines elements of neuroscience with elements of CBT, NLP as well as clinical hypnosis, and is an effective approach for encouraging beneficial and lasting changes.

Hypnotherapy can be used to address a wide variety of issues, and I specialise in helping people who are suffering from Anxiety, Sleeping problems, Stress, Depression, Chronic pain, IBS and Phobias. I am also experienced in helping clients overcome binge eating and emotional eating to help them develop healthier relationships with food.

I understand people often have family and work commitments, so can also offer flexible appointment times in the evenings. Please see my website for further details: www.greenhypnotherapy.co.uk.

To arrange an initial consultation and assessment, please call or text me on 07956 179408. Alternatively, you can email me at: helen@greenhypnotherapy.co.uk. The initial consultation and assessment usually lasts around an hour. It is a great opportunity to discuss your concerns, for us to get to know each other and for me to explain how hypnotherapy can help and to answer any questions you may have. You will also receive a free MP3 that you will be able to use at home, which will help to reinforce the benefits of the work we will do in our sessions together.

Change is possible... contact me to find out more.
Specialisms

Anger Management
Confidence & Self Esteem
Emotional Issues
Irritable Bowel Syndrome
Obsessive Compulsive Disorder
Pain Control
Panic Attacks
Phobias & Compulsions
Post Traumatic Stress
Sleep Issues
Stress & Anxiety
Weight Issues