Alan Gray

,

MNCH (Acc.), HPD

National Council for Hypnotherapy

Registered

Hypnotherapist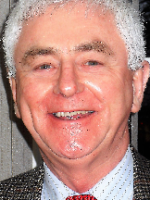 Overview
Stressed, anxious, or just want to change?

Give Alan Gray a call today to start your journey to being a "New You".

Scarborough Hypnotherapy was established by Alan in 2006. He specialises in anxiety issues, self-confidence and many unwanted habits.

Alan is a qualified Senior Advanced, Accredited Therapeutic Hypnotherapist, Psychotherapist, Inner Child Specialist and Neuro-Linguistic Programming Practitioner.

He takes a Client-centred Humanistic Approach, with a passion to help his many clients. In his therapeutic work Alan sees a wide range of issues, including anxiety & stress, panic attacks, weight loss, smoking cessation, confidence & self-esteem issues, habits, depression, negative thinking, relationship difficulties, fears, phobias and sexual concerns.

In addition to his hypnotherapy qualifications Alan has been elected as a Fellow of the National Council of Psychotherapists.

He is also CNHC Registered and has been Nationally Elected as a Hypnotherapy Profession Specific Board Member within the CNHC.

Alan will help you to make those important changes in your life having worked with many adults, teenagers and children for many years.

FREE NO-OBLIGATION 30 minute Initial CONSULTATION if you want to first chat about how he can help.

Do give him a call. You will always find him friendly, professional, non-judgemental and understanding.
Specialisms

Addictive Behaviours
Bereavement
Blushing
Breaking Unwanted Habits
Confidence & Self Esteem
Emotional Issues
High Blood Pressure (Hypertension)
Irritable Bowel Syndrome
Obsessive Compulsive Disorder
Panic Attacks
Performance (Sports, Memory etc)
Phobias & Compulsions
Sleep Issues
Smoking Cessation
Stress & Anxiety
Weight Issues
Working With Children