JACKI PRITCHARD

,

MNCH (Reg.), HPD

National Council for Hypnotherapy

Registered

Hypnotherapist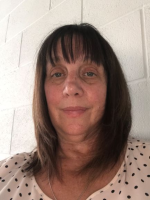 Overview
I am an experienced hypnotherapist who works with both adults and children (age 5+) in two practice locations and also in schools and colleges. I am trained to help clients with a wide range of problems and I feel passionately about helping people to make effective changes in their lives. The way I practise is to initially find the root cause of a problem/issue and then use appropriate techniques to help the client.

SPECIALIST AREAS OF PRACTICE
I work with adults and children who need help with:

• the immediate and long-term effects of abuse or other trauma
• anxiety (general, social or exam)
• fears and phobias
• lack of confidence/low-self esteem
• problematic behaviours
• habits/obsessions
• sleeping difficulties
• pregnancy and childbirth; morning sickness; hypertension; infertility
• different types of losses/grief/bereavement

ABUSE AND TRAUMA
My main specialism is working with children and adults who have experienced abuse and trauma. Both the immediate and long-term effects of abuse can be dealt with using hypnosis which helps a survivor through the healing process.

HYPNOTHERAPY IN SCHOOLS PROGRAMME (HISP)
I am a trained Hypnotherapy in Schools Programme (HISP) Practitioner. I deliver individual and group sessions to help and support both students and staff to deal with any problems they may be experiencing (e.g. exam anxiety; stress - with an Oftsed inspection pending); and to achieve their full potential and to promote their well-being.

EXAM ANXIETY
Exam anxiety can affect very young children (e.g. worried about SATS) as well as young people facing GCSEs/A levels and adults who may be returning to study. I offer individual sessions but also run Exam Anxiety Groups. Small groups are run for 6 sessions. Ideally it is good to start working on exam anxiety early in the academic year. However, it is never too late to deal with exam anxiety - even in the second term of the academic year.

PREGNANCY AND BIRTHING
I am trained in Pregnancy and Hypnobirthing; and really enjoy providing both individual and group class sessions for: a single mum (not everyone is in a relationship or wants to have a birthing partner); mum and birthing partner; surrogate mum and parents.

My latest book: 'Hypnotherapy for Pregnancy and Birthing' published by Routledge (16th August 2021)
USE DISCOUNT CODE FLR40 at check out tp get 20% off if you order direct from Routledge:
https://www.routledge.com/Hypnotherapy-for-Pregnancy-and-Birthing-Scripts-for-Hypnotherapists/Pritchard/p/book/9781032003498

GRIEF THERAPY
To deal with any type of loss experienced in life; death, dying and bereavement.

OTHER RELEVANT BACKGROUND INFORMATION
I also work as an independent social worker and I am registered with Social Work England. From 1993 to 2013 I was the Editor for the Good Practice in Health, Social Care and Criminal Justice Series, Jessica Kingsley Publishers (London and Philadelphia); and I have written books and articles on abuse, violence, risk and other social care related topics. I also deliver training courses on these subject areas. I work with many survivors of abuse in my hypnotherapy practice and feel my social work practice and experience is invaluable in providing a good and effective service.

RECENT BOOK
"Hypnotherapy Scripts to Promote Children's Wellbeing" published by Routledge (September 2020)
Visit: https://www.routledge.com/Hypnotherapy-Scripts-to-Promote-Childrens-Wellbeing/Pritchard/p/book/9780367490386 OR https://www.amazon.co.uk/gp/product/0367490382?pf_rd_r=GEFWE3FT8Q14N3TE1ABE&pf_rd_p=e632fea2-678f-4848-9a97-bcecda59cb4e

PLEASE NOTE: I have an up-to-date Disclosure and Barring Service Enhanced Criminal Record Certificate so I can work with children and vulnerable adults.

FINDING THE RIGHT THERAPIST
It is very important for a person seeking help to find the right therapist for them. So for more information about my background and the work I do please visit my website: www.jp-hypnotherapy.co.uk. Do not hesitate to give me a ring to ask any questions you may have and to give me the opportunity to explain in detail how I work.

LOCATION
I offer hypnotherapy sessions in The Practice Rooms in the Broomhill area of Sheffield. I also have therapy rooms in Leeds.

Specialisms

Addictive Behaviours
Bereavement
Breaking Unwanted Habits
Childbirth
Confidence & Self Esteem
Emotional Issues
Fertility Issues
Pain Control
Panic Attacks
Phobias & Compulsions
Post Traumatic Stress
Sleep Issues
Smoking Cessation
Stress & Anxiety
Working With Children