Samantha Grant

,

MNCH (Reg.), HPD

National Council for Hypnotherapy

Registered

Hypnotherapist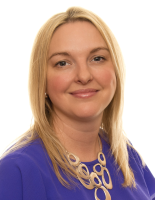 Overview
By updating your belief system you can overcome anxiety and OCD. By transforming your perception of events; trauma and PTSD can be eliminated. You can feel at peace with loss and bereavement and together we can transform how you feel. You can start to live a life you love, filled with happiness, contentment and positivity. Contact me for a free telephone consultation or to book a session of NLP, Hypnotherapy and PSYCH-K.
Clinics in Reading, Caversham and Marlow.

Live a life you love!
Specialisms

Anger Management
Bereavement
Breaking Unwanted Habits
Confidence & Self Esteem
Emotional Issues
Irritable Bowel Syndrome
Medical Issues
Obsessive Compulsive Disorder
Panic Attacks
Performance (Sports, Memory etc)
Phobias & Compulsions
Post Traumatic Stress
Sleep Issues
Smoking Cessation
Stress & Anxiety
Working With Children