Bobby Jon Hook

,

MNCH (Reg.), HPD

National Council for Hypnotherapy

Registered

Hypnotherapist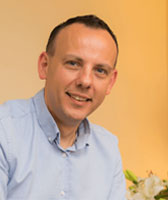 Overview
Bobby has video testimonials of previous clients, showing that he is committed to helping his clients achieve a positive outcome and enhance their life. Bobby is friendly and down to earth and offers a professional and personal Solution Focused Hypnotherapy treatment. Trained by the highly accredited Clifton Practice in Bristol and registered with AfSFH (Association for Solution Focused Hypnotherapy)
The use of Solution Focused Hypnotherapy is becoming increasingly popular as a complimentary therapy and can help with a wide range of things from depression and anxiety to motivation, confidence and life coaching. It takes the very best and latest advances in neuroscience, techniques from NLP (Neuro Linguistic Programming) CBT (Cognitive Behavioural Therapy) and Hypnosis. Focusing on the present and future.
I offer a free no obligation initial consultation, so we can meet and discuss any questions you may have. I'm very open and friendly and ill talk you through the whole process to show you just how easy it is to change your life for the better. I will also explain how hypnotherapy works so that you understand everything including dispelling some of the common myths that get associated with it.

Practices in Cheltenham and Cirencester, please call, email or visit www.cotswoldhypnotherapy.co.uk to arrange an appointment.
Specialisms

Addictive Behaviours
Anger Management
Bereavement
Breaking Unwanted Habits
Confidence & Self Esteem
Eating Disorders
Emotional Issues
Irritable Bowel Syndrome
Medical Issues
Obsessive Compulsive Disorder
Pain Control
Panic Attacks
Phobias & Compulsions
Post Traumatic Stress
Relationship, Sexual & Infertility Issues
Sleep Issues
Smoking Cessation
Stress & Anxiety
Weight Issues
Working With Children