Sacha Taylor

,

MNCH (Acc.), HPD, NCH Supervisor

National Council for Hypnotherapy

Registered

Hypnotherapist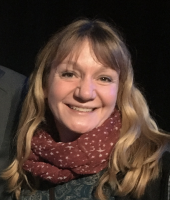 Overview
Are you ready to take control and find solutions? Then I can help you. I have been regularly seeing clients from my clinics since 2014 and I am very passionate about the work we do together.

I specialise in Solution Focused Hypnotherapy, which is all about what you want to achieve in the future, and not about dwelling or digging into your past, because the mind works better when it has positive goals to aim for - understanding that we cannot change the past, but that we can shape and affect our future path in life gives the mind purpose and the techniques used in my sessions help support each client in achieving their own goals in their own way.

And my warm personality and non-judgemental approach, together with a passionate wish to help people, make my sessions informative, reassuring and, above all, enjoyable. I love seeing my clients leave the session beaming and with renewed optimism & determination to succeed!

Solution Focused Hypnotherapy can help with a wide range of issues, from stopping smoking or overcoming a phobia to many more complex issues. The number of sessions needed very much depends on the individual client and their ability to embrace and seek positive change – and being allowed to do so at their own pace, without pressure - this is discussed in more detail at the Initial Consultation.

Whether you want to book an Initial Consultation or have a chat first about what Solution Focused Hypnotherapy is all about and see if it could benefit you, feel free to get in touch and I'll be happy to help.


Specialisms

Addictive Behaviours
Anger Management
Bereavement
Blushing
Breaking Unwanted Habits
Childbirth
Confidence & Self Esteem
Eating Disorders
Emotional Issues
Fertility Issues
Irritable Bowel Syndrome
Obsessive Compulsive Disorder
Pain Control
Panic Attacks
Performance (Sports, Memory etc)
Phobias & Compulsions
Post Traumatic Stress
Skin Disorders
Sleep Issues
Smoking Cessation
Stress & Anxiety
Weight Issues
Working With Children