Carolyn Gillan

,

MNCH (Acc.), HPD, NCH Supervisor, DBS

National Council for Hypnotherapy

Registered

Hypnotherapist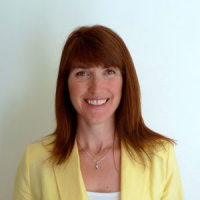 Overview
Hello! I'm Carolyn Gillan, a qualified clinical hypnotherapist and counsellor in Plymouth, Devon. I've worked with hundreds of people over the years helping them to make beneficial changes to their lives.

Whether you want help to overcome problems such as depression and anxiety; to manage conditions made worse by stress, e.g. IBS or tinnitus; to conquer a fear and phobia or perhaps change unwanted habits, e.g. quitting smoking, please get in touch.

I'm based in Plympton, Plymouth and you'll find ample, free on-road parking available. I'm also on a direct bus route from the City Centre.

I also offer appointments online via Zoom, which provides a safe and convenient alternative to in-person face-to-face therapy.

Please check out my website to find out more. You'll also find lots of helpful self-help ideas on my website too.
Specialisms

Bereavement
Breaking Unwanted Habits
Childbirth
Confidence & Self Esteem
Emotional Issues
Fertility Issues
Irritable Bowel Syndrome
Obsessive Compulsive Disorder
Pain Control
Panic Attacks
Phobias & Compulsions
Relationship, Sexual & Infertility Issues
Skin Disorders
Sleep Issues
Smoking Cessation
Stress & Anxiety
Tinnitus
Weight Issues