Rebecca Hutchings

,

MNCH (Reg.), HPD, DBS

National Council for Hypnotherapy

Registered

Hypnotherapist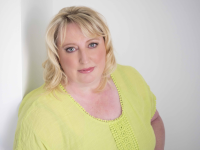 Overview
Face to Face therapy is now available in our spacious ground floor therapy room.

Online & telephone bookings continue and the good news is they are equally as effective as in person therapy.

Hypnotherapy can help you to see things more clearly, make changes and move forward.

How can I help you to Create your own positive change?

I understand it can feel rather daunting reaching out for help, perhaps you have mixed emotions about it, this is absolutely normal and I hope to put you at your ease as quickly as possible.

Therapy can be helpful for a wide range of issues, we work together at your pace for as many sessions as you need.
If you are looking to think and feel happier, you can take the first step by contacting me to Book your Initial Consultation.

In the initial consultation you can ask questions and I can explain how simple it can be to move forward and how therapy works.

I offer a flexible support service to help you as an individual, with this in mind I am available for Hypnotherapy sessions during extended hours, early mornings, evenings and weekends.
Specialisms

Addictive Behaviours
Anger Management
Bereavement
Breaking Unwanted Habits
Confidence & Self Esteem
Emotional Issues
Obsessive Compulsive Disorder
Panic Attacks
Phobias & Compulsions
Post Traumatic Stress
Sleep Issues
Stress & Anxiety