Deniz Mehmet

,

MNCH (Reg.), HPD

National Council for Hypnotherapy

Registered

Hypnotherapist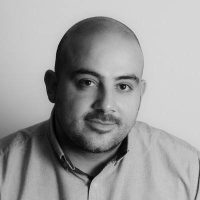 Overview
Hello, my name is Deniz Mehmet and I am a cognitive hypnotherapist with a special passion for working with people who are stuck in addiction. I myself have been through the process of recovering from addiction so I have a fair understanding of how to best utilise Cognitive Hypnotherapy to give you the best chance of not only quitting a substance or behaviour, but to also become very clear on who you are without addiction and who you want to work towards becoming.

There are no set scripts or methods in my work. You are the method and your model of the world creates the script. My work is bespoke and tailored to fit your requirements.

I believe that there is huge potential at the intersection of addiction recovery and I prove this to myself and my clients time after time. Life after addiction can be extremely enlightening and profound and it deserves to be experienced. Dont just survive recovery, thrive through it.

If you would like to find out more about how I can help you, I offer free one hour consultations. We can do this online or 1:1 at my clinic.
Specialisms

Addictive Behaviours
Post Traumatic Stress