Deniz Mehmet

,

MNCH (Reg.), HPD

National Council for Hypnotherapy

Registered

Hypnotherapist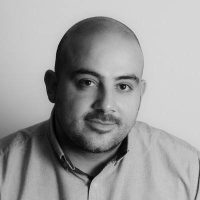 Overview
Cognitive Hypnotherapist helping people overcome addiction from its core. Experienced with trauma, OCD, sexual problems, depression, anxiety. Free consultation.

Hello, my name is Deniz Mehmet and I am an Cognitive Hypnotherapist who specialises in Addiction Hypnotherapy. One of my greatest qualifications for my work is my own personal experience with addiction. Experience that goes all the way back to my childhood. I chose to study Cognitive Hypnotherapy to help others overcome their own struggles with it.

Addiction is complex and it's inner workings run deep into our psyche. It has many layers and when most people use the word 'addiction', they do so only to describe the surface layer, (the symptom, an intoxicant or a behaviour). I have not yet seen anyone be truly free from addiction by addressing this layer alone. Whether it's chocolates, smoking, or Class A drugs, without addressing addictions deeper, inner workings (the neurological, physiological and psychological) there is no freedom.

This is why Cognitive Hypnotherapy is such a perfect approach. It utilises and is based on cutting edge neuroscience. Tailored to your personal experience of addiction, we will tap at the core inner workings that have developed in your own psyche. Each area that we address and overcome is a part of you and an area of your life that you take back control of.

Whether it's just your alcohol intake that you are trying to regulate, the few extra pounds you are struggling to lose because of those biscuits, or something much more serious, I believe that you will achieve something bigger (and maybe even unexpected) through our work. It deserves to be experienced.

Prices:

£100.00 per session (I allow 2 hours per session)

Due to the current lockdown, I am only seeing clients online. This has been a blessing in disguise because with my Harley Street rent frozen, I have been able to reduced my prices as a result. If you are worried that you might not get the same experience working online as you would in person then let me reassure you, working online is just as effective. In fact, one of my most memorable successes as a Cognitive Hypnotherapist was while working with a woman who lives in South Africa. Her internet was not powerful enough for video so we worked over the phone.



Training and Qualifications:

Hypnotherapy
Neurolinguistic Programming (NLP)
Shadow work
Parts Therapy
Emotional Freedom Techniques (EFT)
Eye Movement Integration (EMI)

I was fortunate enough to be able to secure a position at the Quest Institute and study under the founder of Cognitive Hypnotherapy, Trevor Silvester. Trevor is a pioneer in the area of hypnotherapy and personal development and is a well respected member of the National Council of Hypnotherapy.

Recent studies show that Cognitive Hypnotherapy is up to 35% more effective at treating stress and anxiety than other talking therapies (including CBT).

I really took the next step in my work as an Addiction Hypnotherapist & Recovery Coach once I met Hugh Osborne. Hugh is an experienced and respected Cognitive Hypnotherapist who not only specialises in addiction hypnotherapy and life coaching but also runs his own workshops, teaching other Cognitive Hypnotherapists his methods. Hugh must have seen something in me because since we met, he took me under his wing and guided me into being the person I am today (professionally and personally). For the past few years I have had the pleasure of being his assistant at his workshops.




Specialisms

Addictive Behaviours
Anger Management
Breaking Unwanted Habits
Obsessive Compulsive Disorder
Post Traumatic Stress
Smoking Cessation
Other Information
Special Offers
Emergency Services Discount
Student Discount