Gillian Forrester

,

MNCH (Reg.), HPD

National Council for Hypnotherapy

Registered

Hypnotherapist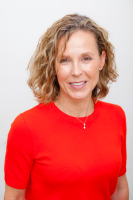 Overview
As a practicing Solution Focused Hypnotherapist, I use a special combination of psychotherapy and hypnotherapy to help you make positive, lasting changes quickly so you can lead the life you want.
I offer a professional, solution focused approach to therapy. By focusing on the positive aspects of your future and not the past we can find the solutions to your problems. This will enable you to move forward with confidence and happiness.
You need to feel confident that you can trust me to help you, so I offer a free 15-minute chat on the phone to potential new clients. This is when you can ask me any questions and ensure you're comfortable moving into sessions together.
I offer both face to face and online sessions.
Specialisms

Confidence & Self Esteem
Emotional Issues
Pain Control
Panic Attacks
Performance (Sports, Memory etc)
Sleep Issues
Stress & Anxiety