Shaun Brookhouse

,

MNCH (Acc.), HPD, NCH Supervisor

National Council for Hypnotherapy

Registered

Hypnotherapist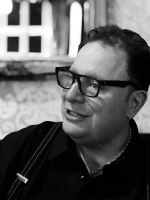 Overview
Shaun is a founding member of the National Council for Hypnotherapy, who served as Chair from 2001-2005. He co-created the Hypnotherapy Practitioner Diploma in 2002 and the Certificate in Hypnotherapeutic Supervision in 2003. In 2005, the NCH awarded Shaun the Hartland Memorial Award for Life Time Achievement (one of only two ever awarded). In 1998, he co-created the UK Confederation of Hypnotherapy Organisations and served as its Founding Chairman. Shaun served 3 terms as Chair of UKCP College of Hypno-Psychotherapist. His MA research (1996-98) into the dynamics of hypnotherapy training was the first such research conducted at a UK university. He has been a hypnotherapist since 1989 and a psychotherapist since 1994.

Shaun is an accredited Hypno-Psychotherapist as well as earning a second accreditation as a Psychotherapeutic Counsellor. He is the former Principal of the National College of Hypnosis and Psychotherapy (est 1977), and Titular Principal of the UK Academy of Therapeutic Arts and Sciences.

For a detailed CV of Shaun and his qualifications go to https://hypnomanchester.co.uk/about-shaun/cv/

For conditions that Shaun works with go to https://hypnomanchester.co.uk/services/

He has conducted over 35,000 therapeutic sessions since 1989. Additionally he has written/co-written 5 books on subjects like Hypnotherapy Training, Motivational Hypnotism, Hypnotic Coaching and practice building.

Shaun also provides clinical supervision to both novice and experienced hypnotherapists.
Specialisms

Addictive Behaviours
Anger Management
Bereavement
Blushing
Breaking Unwanted Habits
Confidence & Self Esteem
Eating Disorders
Emotional Issues
High Blood Pressure (Hypertension)
Irritable Bowel Syndrome
Obsessive Compulsive Disorder
Pain Control
Panic Attacks
Performance (Sports, Memory etc)
Phobias & Compulsions
Post Traumatic Stress
Relationship, Sexual & Infertility Issues
Skin Disorders
Sleep Issues
Smoking Cessation
Stress & Anxiety
Tinnitus
Weight Issues