Abbey Robb

,

MNCH (Acc.), HPD

National Council for Hypnotherapy

Registered

Hypnotherapist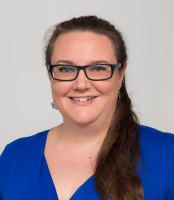 Overview
Are you feeling lost or stuck? Got something that's bothering you or holding you back that you want to change? Making the changes in your life that you want could be faster and more simple than you think. Perhaps you are being held back by fears or phobias, a lack of confidence or self-esteem issues, we can work together to help you achieve your goals.

I have a background in psychology and community mental health as well as being trained in a range of hypnotherapeutic styles and other techniques including meditation and mindfulness.

I'm passionate about working with anxiety, depression and chronic health conditions including autoimmunity and CFS/ME. In my practice, I regularly see people coming in who have ended up over-worked, stressed and burnt out and we work together to build them a life they're excited to be in.

I offer a free 20-minute phone consultation so you can feel really confident when starting to work with me, so call me today 07754 292 813.

Specialisms:

Autoimmune Disorders
Complex Health Conditions
Breaking Unwanted Habits
Confidence & Self Esteem
Anxiety and Panic
Sleep Issues and Insomnia
Stress & Anxiety
Weight Issues

Client Testimonials:

""I was quite skeptical when I started working with Abbey, but within just a couple of sessions I noticed a massive difference in my energy levels. I've stopped being in reactive mode and am now proactively working to keep the improvements coming!"

"Abbey has a really kind and gentle manner. I felt really safe talking to her and she really listened to me. She made really tough conversations easy and I laughed a lot which I wasn't expecting. I'm looking forward to working with her again"

Specialisms

Addictive Behaviours
Bereavement
Blushing
Breaking Unwanted Habits
Confidence & Self Esteem
Emotional Issues
High Blood Pressure (Hypertension)
Irritable Bowel Syndrome
Medical Issues
Obsessive Compulsive Disorder
Pain Control
Panic Attacks
Phobias & Compulsions
Post Traumatic Stress
Sleep Issues
Stress & Anxiety
Other Information
Special Offers
Armed Services Discount
Emergency Services Discount
NHS Staff Discount