Jo Harris

,

MNCH (Reg.), HPD

National Council for Hypnotherapy

Registered

Hypnotherapist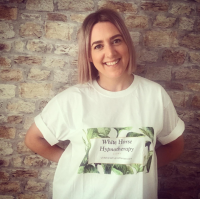 Overview
Hello and Welcome...

I'm Jo, a Clinical Hypnotherapist with a diploma in Solution Focused Hypnotherapy (DSFH) and the prestigious Hypnotherapy Practioner Diploma (HPD), I studied at The Clifton Practice, Bristol, one of the countries leading accredited courses.

I received hypnotherapy myself after suffering with severe anxiety and post natal depression after the birth of my first child. This therapy was life changing and is the reason I trained to become a hypnotherapist.

With a background in management and as a parent of two young boys, I understand the stresses and strains of everyday life.

As a Solution Focused Hypnotherapist, I am passionate about helping you to gain positive control, to help you reduce your stress levels, increase sleep and bring positivity back into your life. And by using current research in neuroscience, I will help you to develop an enhanced and continual sense of well-being, control and happiness.

Hypnotherapy can help with anxiety, stress, low mood, confidence, social anxiety, fears, phobias, smoking cessation, sleep problems, weight management, anger management, IBS, and many more. Please get in touch for a FREE initial consultation.
Specialisms

Addictive Behaviours
Anger Management
Breaking Unwanted Habits
Childbirth
Confidence & Self Esteem
Emotional Issues
Irritable Bowel Syndrome
Obsessive Compulsive Disorder
Pain Control
Panic Attacks
Performance (Sports, Memory etc)
Phobias & Compulsions
Post Traumatic Stress
Sleep Issues
Smoking Cessation
Stress & Anxiety
Weight Issues
Working With Children