Georgia Riley

,

MNCH (Reg.), HPD

National Council for Hypnotherapy

Registered

Hypnotherapist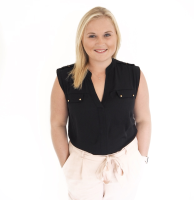 Overview
I'm Georgia a Solution Focused Hypnotherapist, Psychotherapist, Public Speaker and founder of The Life of Riley Hypnotherapy. Your wellbeing and mental strength is my number one priority, guiding you through all of life's challenges with the attention and care you deserve.

Do you have a particular life obstacle you're trying to overcome or achieve? Do you want to improve the well-being or Performance within the workplace?

Clinical hypnosis can help with:

Stress & Anxiety
Improving Sleep
Depression
Fears & Phobias
Stop Smoking
Weight Management
IBS
Food Difficulties
Fertility & Calm Childbirth
Stimulating the Brain
Menopause symptoms
Improving Memory
& Many more.

The good news is that the psychotherapy techniques I use don't involve talking about problems, or things that have happened to you in the past.

We have two parts to our brain – the conscious part and what we call the "subconscious." These two parts have very different roles. When you cut your finger, you can consciously decide to clean the wound and apply a plaster. But all the work that actually heals the wound is controlled by the subconscious. It is often pointless attempting to make the change in our conscious mind, when the process resides in our subconscious.

By entering the state of hypnosis we can safely bypass the Conscious Critical part of the mind and 'reprogram' the subconscious so that it takes on board new, better ideas.

Everyone can benefit from hypnotherapy and he possibilities for personal improvement are almost limitless.

I welcome you to get in touch today, you can call or text me on: 07432154586 or send me an email at contact@thelifeofrileyhypnotherapy.co.uk I look forward to helping you make positive change.
Specialisms

Addictive Behaviours
Anger Management
Bereavement
Blushing
Breaking Unwanted Habits
Childbirth
Confidence & Self Esteem
Eating Disorders
Emotional Issues
Fertility Issues
High Blood Pressure (Hypertension)
Irritable Bowel Syndrome
Obsessive Compulsive Disorder
Pain Control
Panic Attacks
Performance (Sports, Memory etc)
Phobias & Compulsions
Post Traumatic Stress
Relationship, Sexual & Infertility Issues
Skin Disorders
Sleep Issues
Smoking Cessation
Stress & Anxiety
Weight Issues
Working With Children