Lee Walker

,

MNCH (Reg.), DBS

National Council for Hypnotherapy

Registered

Hypnotherapist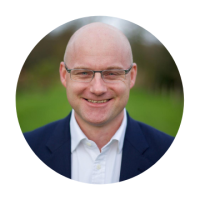 Overview
As a fully qualified Clinical Hypnotherapist, I use a flexible approach, rather than a one size fits all methodology to help you improve your life.
I use the most appropriate techniques including:
Cognitive hypnotherapy
Solution-focused coaching
Neuro Linguistic Programming (NLP)
Emotional Freedom Technique (EFT)
Eye Movement Desensitisation and Reprocessing (EMDR)
Hypnotherapy appointments are available at Beckenham Therapy Rooms or online.
I specialise in helping people with Sports Performance, Irritable Bowel Syndrome (IBS), anxiety and stress, weight-loss, insomnia and addictions e.g. alcohol, drug and smoking. Rather than use a one-size fits all approach, I take time to get to understand you and the issues affecting your life so I can tailor your therapy to help you realise the life you want.
Specialisms

Addictive Behaviours
Anger Management
Confidence & Self Esteem
Eating Disorders
Emotional Issues
Irritable Bowel Syndrome
Pain Control
Panic Attacks
Performance (Sports, Memory etc)
Phobias & Compulsions
Post Traumatic Stress
Smoking Cessation
Stress & Anxiety
Weight Issues