Heidi Fforde

,

N/A

National Council for Hypnotherapy

Registered

Hypnotherapist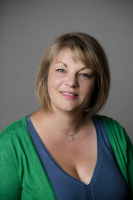 Overview
I'm Heidi Fforde DSFH AfSFH MNCH(Reg) CNCH and I'm a professionally trained Clinical Hypnotherapist based in Brockweir, in the Wye Valley, Monmouthshire. I practise Solution Focused Hypnotherapy, which is a gentle and effective form of therapy that can swiftly help you achieve positive and lasting change. I offer a completely free initial consultation, so do get in touch with me today to discuss how I can help you with hypnotherapy, which can be very effective for many conditions.

Hypnotherapy is a proven therapeutic technique which can be helpful in dealing with a wide variety of problems including anxiety and depression, stopping smoking, fears and phobias and many more conditions besides.

If you'd like to discuss how I can help you with hypnotherapy then just get in touch with me to arrange a free initial consultation. All appointments are currently online. I look forward to working with you.
Specialisms

Addictive Behaviours
Anger Management
Bereavement
Confidence & Self Esteem
Emotional Issues
Irritable Bowel Syndrome
Obsessive Compulsive Disorder
Panic Attacks
Performance (Sports, Memory etc)
Phobias & Compulsions
Post Traumatic Stress
Sleep Issues
Smoking Cessation
Stress & Anxiety