Nikki Hutchinson

,

MNCH (Reg.), HPD

National Council for Hypnotherapy

Registered

Hypnotherapist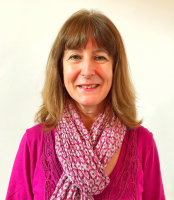 Overview
Hypnotherapy and Hypnobirthing for for anxiety, phobias, fears, presentations, confidence, sleep, IBS, the menopause and childbirth. During the pandemis I am working online via zoom at the reduced rate of £40 a session.

I have worked for many years with people to overcome anxiety related issues and am also passionate abour working in women's Health with Hypnobirthing, Hypnotherapy for the menopause and with pregnancy.

I work in clinics in Frome and Shaftesbury and have many years' experience in helping people. I am passionate about supporting people on their journey in life, to enhance health, achieve goals and live the best life possible.

I have been fortunate to have trained with David Newton at the Clifton practice for Hypnotherapy in Bristol, one of the leading schools for Hypnotherapy in the UK. This where I did my first diploma in preparation for childbirth. I have also acieved a KG Hypnobirthing Diploma with Katherine Graves. I am proud to hold a nationally accredited Hypnotherapy Practitioners Diploma and I am a member of the National Council for Hypnotherapy and the Association of Reflexologists. These associations ensure that practitioners maintain professional standards, practice within a strict code of ethics and have frequent supervision.

It is important to me to update my skills and I have completed further hypnotherapy training in:_

Solution Focused Techniques with David Newton.
Lifting Depression with Mark Tyrell.
Counselling and Cruse Bereavement training.
Hypnobirthing - with Juliet Hollingswork (fertility2birth.com)..
KG Hypnobirthing Diploma with Kathering Graves
Fertility - studied with Sjanie Hugo Wurlitzer.
Hypnotherapy for Menopause with Kim Thomas

Please see my website for details about Reflexology.
Specialisms

Bereavement
Childbirth
Confidence & Self Esteem
Emotional Issues
Panic Attacks
Phobias & Compulsions
Sleep Issues
Stress & Anxiety