Katherine Pearce

,

MNCH (Reg.), HPD

National Council for Hypnotherapy

Registered

Hypnotherapist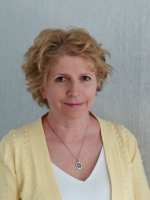 Overview
I am both a solution focused hypnotherapist and a hypno-analyst, able to help you address a whole host of issues using whichever approaches are most appropriate for your specific needs.

Through solution focused hypnotherapy, I help you find solutions, not by focusing on the past and revisiting unhappy events, but by focusing on the here and now and a bright new future, a bright new you. Solution focused hypnotherapy is a very relaxing, effective and highly successful therapy.

Sometimes, however, for a problem (a symptom) to be completely and permanently resolved, it is necessary to identify the cause, which can often be repressed due to traumatic amnesia. The problem (the symptom) can be absolutely ANYTHING, from an addiction, to anger issues, to confidence issues, to a skin rash, to sleep talking, to unexplained pain. The list of emotional and physical symptoms of a repressed cause is endless. Using hypno-analysis, which can involve techniques such as regression and inner child, I help you identify that repressed cause, help you understand it and rationalise it, and doing so usually disperses the emotion associated with the cause and consequently resolves the problem (the symptom).

At your FREE Initial Consultation, we discuss which approach is the most appropriate for you and may use a combination of the two approaches.

I can help you quit smoking, vaping, drinking alcohol and substance abuse, and with any fears or phobias you may have or if you need help getting over a past trauma. I also offer Hypnotherapy for Childbirth. Please visit my website for a comprehensive list of issues that can be addressed using hypnotherapy.

If you feel that you're being held back, that there are obstacles in your way of achieving what you want in life, then contact me for a FREE no-obligation Initial Consultation in which we can discuss how either solution focused hypnotherapy or hypno-analysis, or both, can help you. My therapy includes a FREE relaxation download to listen to at home.

I also offer online hypnotherapy, which is just as effective as face-to-face therapy.
Specialisms

Addictive Behaviours
Anger Management
Bereavement
Blushing
Breaking Unwanted Habits
Childbirth
Confidence & Self Esteem
Eating Disorders
Emotional Issues
Fertility Issues
High Blood Pressure (Hypertension)
Irritable Bowel Syndrome
Medical Issues
Obsessive Compulsive Disorder
Pain Control
Panic Attacks
Performance (Sports, Memory etc)
Phobias & Compulsions
Post Traumatic Stress
Relationship, Sexual & Infertility Issues
Skin Disorders
Sleep Issues
Smoking Cessation
Stress & Anxiety
Tinnitus
Weight Issues
Working With Children