Kim Rossi

,

MNCH (Reg.), HPD

National Council for Hypnotherapy

Registered

Hypnotherapist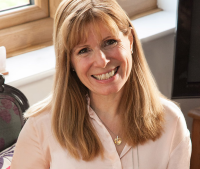 Overview
I am a Health and Emotional Wellbeing Specialist as well as a Hypnotherapist/NLP Practitioner and Personal Empowerment Coach. I specialise in all aspects of physical and emotional health, dealing with issues such as: panic attacks and stress, immune problems, eating disorders, depression, irritable bowel, cancer, confidence and self esteem. I also work with couples as well as children.
I regularly hold Women\'s Personal Development Groups, Workshops and Retreats so that my clients have a safe space to work through any issues that are holding them back.
I teach Yoga, Breathing, Relaxation, Meditation and Mindfulness for those who feel drawn to this work.
Specialisms

Confidence & Self Esteem
Eating Disorders
Emotional Issues
Panic Attacks
Relationship, Sexual & Infertility Issues
Stress & Anxiety
Working With Children