Elizabeth Lawrence

,

MNCH (Reg.), HPD

National Council for Hypnotherapy

Registered

Hypnotherapist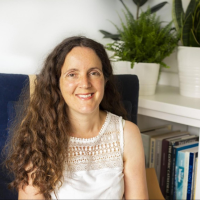 Overview
I offer a caring, confidential and professional service online via Zoom and face to face in the High Peak, Derbyshire.

I use solution focused hypnotherapy to work with clients to help them access their strengths to work towards the outcomes they want.

I also offer group programmes around stress management and weight loss which offer an affordable way to try hypnotherapy.

As a qualified teacher I also work with children over the age of 8.

I offer a free telephone call before the initial consultation to answer any questions and for you to find out more.

I also run a free relaxation session on Zoom one Sunday evening a month. All are welcome.
Specialisms

Confidence & Self Esteem
Emotional Issues
Irritable Bowel Syndrome
Obsessive Compulsive Disorder
Pain Control
Phobias & Compulsions
Sleep Issues
Smoking Cessation
Stress & Anxiety
Weight Issues
Working With Children