Keith Dewey

,

MNCH (Reg.)

National Council for Hypnotherapy

Registered

Hypnotherapist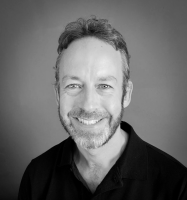 Overview
Keith has trained in a wide variety of advanced therapies and counselling, in addition to extensive experience as a Havening practitioner, to help people feel better.

He is ready to help you with issues relating to:
+ Anxiety, stress, fear, worry, phobias;
+ Anger, rage;
+ trauma and post-traumatic stress;
+ stopping smoking, emotional eating;
+ insomnia, sleep issues, IBS, stammering.
+ Pain, Fibromyalgia, Hashimotos.

Contact Keith today for more information or to book your first appointment.

Just imagine how much better life could be, after you make that change.
Specialisms

Anger Management
Blushing
Breaking Unwanted Habits
Confidence & Self Esteem
Emotional Issues
Irritable Bowel Syndrome
Obsessive Compulsive Disorder
Pain Control
Panic Attacks
Performance (Sports, Memory etc)
Phobias & Compulsions
Post Traumatic Stress
Skin Disorders
Sleep Issues
Smoking Cessation
Stress & Anxiety
Tinnitus
Weight Issues
Other Information
Special Offers
Armed Services Discount
Emergency Services Discount