Keith Dewey

,

MNCH (Reg.)

National Council for Hypnotherapy

Registered

Hypnotherapist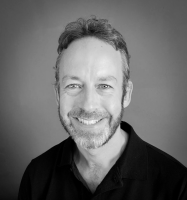 Overview
I specialist in therapies and techniques that help you to quickly change your automated subconscious thoughts, feelings and habits.

This includes:
+ Anxiety, stress, fear, worry, phobias;
+ Anger, rage;
+ trauma and post-traumatic stress;
+ stopping smoking, emotional eating;
+ insomnia, sleep issues, IBS, stammering, pain.

I'm qualified in a range of techniques that are designed to work directly with the subconscious mind. This includes hypnotherapy, BWRT, Havening, NLP, EFT, solution focused psychology.

Contact me now for more information or book your first appointment to start making the change you want.
Specialisms

Anger Management
Blushing
Breaking Unwanted Habits
Confidence & Self Esteem
Emotional Issues
Irritable Bowel Syndrome
Obsessive Compulsive Disorder
Pain Control
Panic Attacks
Performance (Sports, Memory etc)
Phobias & Compulsions
Post Traumatic Stress
Skin Disorders
Sleep Issues
Smoking Cessation
Stress & Anxiety
Tinnitus
Weight Issues
Other Information
Special Offers
Armed Services Discount
Emergency Services Discount