Vic Paterson

,

MNCH (Reg.), HPD

National Council for Hypnotherapy

Registered

Hypnotherapist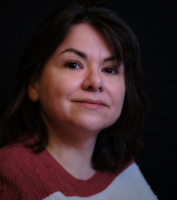 Overview
Just take a moment to imagine a life without your fears.
Without your phobias, anxieties or hang-ups. Imagine a more confident, more successful, happier you, smiling at the world every day.
Feels great, right?

If that's the life you want, I'm here to help you get it, using cognitive hypnotherapy.
I work remotely via Zoom, so you can start changing your life whilst feeling safe and comfortable at home.