Jade Lauren

,

MNCH (Reg.), HPD

National Council for Hypnotherapy

Registered

Hypnotherapist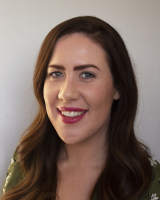 Overview
Are you feeling stuck? overwhelmed? Not sleeping? Feeling low in mood? Worried? Anxious? I can help you. I use Solution-Focused Hypnotherapy which is a well researched and supported method of psychotherapy. It works quickly and is very relaxing and best of all, it feels good!
​
Here is a list of issues I can help you with. I am more than happy to discuss these or another issue I may be able to help you with so please get in touch.
​
Weight Loss
Insomnia and Sleep Issues
Anger Management
PTSD and Trauma
Anxiety
Panic Attacks
Depression
Obsessive Compulsive Disorder (OCD)
Stress
Phobias
Grief
Confidence & Self-Esteem
Irritable Bowel Syndrome
Chronic Pain
Stopping Smoking
Unwanted Habitual Behaviours
Sports Performance
Achieving Goals

I hold several Psychology, Psychotherapy and Hypnotherapy qualifications alongside a Hypnotherapy and Psychotherapy Practitioners Diploma in Clinical Solution Focused Hypnotherapy from The Clifton Practice Hypnotherapy Training in Oxford. This is the gold standard in hypnotherapy training, providing the knowledge and practical skills required to help clients to make positive changes in their lives. I am a member of the National Council of Hypnotherapy (NCH) and Association for Solution Focused Hypnotherapists (AfSFH) so you can have confidence that I have insurance and comply with a code of professional conduct and ethics.
​
My background is in Psychology with a particular interest in what truly makes people happy and how they can achieve that happiness.
​
I came across hypnotherapy after a friend I knew credited it with changing her life. I tried it myself and was shocked and delighted at how quick and effective it was.
​
I watch people go from unhappy and struggling to happy and coping and enjoying their life. There are so many ways in which we can feel that we need an extra helping hand and hypnotherapy does more than that. With my support and guidance, I teach you how to help yourself so that you can take these tools with you forward and apply them to every part of your life now and in the future.
​
Due to Covid 19, all appointments are currently via video call and I am enjoying seeing my wonderful client's faces each day.
Specialisms

Addictive Behaviours
Anger Management
Bereavement
Blushing
Breaking Unwanted Habits
Confidence & Self Esteem
Eating Disorders
Emotional Issues
Fertility Issues
High Blood Pressure (Hypertension)
Irritable Bowel Syndrome
Medical Issues
Obsessive Compulsive Disorder
Pain Control
Panic Attacks
Performance (Sports, Memory etc)
Phobias & Compulsions
Post Traumatic Stress
Relationship, Sexual & Infertility Issues
Skin Disorders
Sleep Issues
Smoking Cessation
Stress & Anxiety
Weight Issues
Other Information
Special Offers
Armed Services Discount
Emergency Services Discount
NHS Staff Discount
Student Discount