Zena Hodgson

,

MNCH (Reg.), HPD, DBS

National Council for Hypnotherapy

Registered

Hypnotherapist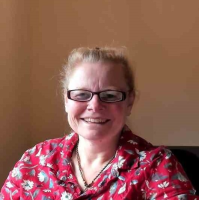 Overview
Solution focused approach working in collaboration with my clients to help reduce stress and anxiety, improve sleep and cope better with whatever life throws at you. If you are here then you've already taken the first step towards waking up to a better way of life.
Offering a safe and powerful modern therapeutic approach, helping you make positive changes in your life in a relatively short space of time.

All hypnotherapy sessions are conducted remotely and are as effective as face-to-face sessions, but with the added advantage of you being able to access them from the comfort and privacy of your own home. No stressful travelling, parking issues, wasted time or money - simply log on for your appointed time, relax in familiar surroundings and receive help with ease.
Specialisms

Bereavement
Confidence & Self Esteem
Emotional Issues
Pain Control
Panic Attacks
Performance (Sports, Memory etc)
Phobias & Compulsions
Sleep Issues
Stress & Anxiety
Working With Children