Georgina Mathew

,

MNCH (Reg.)

National Council for Hypnotherapy

Registered

Hypnotherapist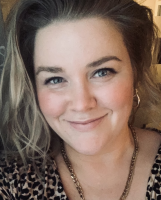 Overview
Georgina Mathew ADCH, NVQ4, NLP Prac, EMDR Plus Cert, EFT 1+2, BA Hons
Certified Clinical and Registered Hypnotherapist (GHR)

Providing effective support remotely

EMDR, EFT, NLP, SFT & Positive Psychology

Georgina is a clinical hypnotherapist. She is a warm and gentle communicator with a passion for helping those around her feel strengthened in their lives.

Georgina specialises in different and far-reaching techniques of therapy, some of which include Eye Movement Desensitisation and Reprocessing Therapy (EMDR), Emotional Freedom Technique (EFT), Neurolinguistic Programming (NLP), and Solution-Focused Therapy (SFT). This means that she is qualified in six different areas of therapy so as to allow a truly individual approach.

Georgina now works remotely with clients from the UK and internationally to support them in feeling empowered and calm.
Specialisms

Addictive Behaviours
Anger Management
Bereavement
Blushing
Breaking Unwanted Habits
Confidence & Self Esteem
Eating Disorders
Emotional Issues
Fertility Issues
High Blood Pressure (Hypertension)
Irritable Bowel Syndrome
Medical Issues
Obsessive Compulsive Disorder
Pain Control
Panic Attacks
Performance (Sports, Memory etc)
Phobias & Compulsions
Post Traumatic Stress
Relationship, Sexual & Infertility Issues
Skin Disorders
Sleep Issues
Smoking Cessation
Stress & Anxiety
Tinnitus
Weight Issues
Working With Children