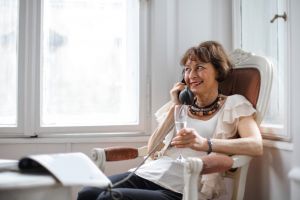 The UK is widely considered to be a nation of drinkers; in regular times the usual meeting place is a pub where matters are discussed over pints or artisan gin. The Covid lockdown has brought the normalisation of binge drinking as a social pastime into sharp focus for many. In 2016, 24% of adults in the UK regularly drank more than the Chief Medical Officer's low-risk guidelines. Of that number, a further 27% binge drank on their heaviest drinking days (over 6 units for women or 8 units for men).
When lockdown was imposed and all physical socialising stopped, many people began to acknowledge that their drinking had been problematic for years, if not decades. As people were furloughed or unable to blow off steam in other ways, many people turned to alcohol for comfort. For some this turned problematic drinking into alcohol dependency.
In July a poll was released by the charity Alcohol Change UK stating that 37% of people in their survey had attempted to manage their alcohol intake during lockdown. This was done in a variety of ways including reducing the amount of alcohol purchased, seeking support from their GP, and having designated alcohol-free days. The "Get help now" section of Alcohol Change UK's website saw a 355% increase in traffic to the in the three weeks after lockdown began, compared with the same period a year previously. Between March and June, the Alcohol Change UK website traffic increased by 60%.
It's clear that many people want to change their relationship with alcohol. Over the last few months sober living organisations and clubs such as Hello Sunday Morning,  Club Soda, Team Sober UK and Sober Girl Society have reported large increases in memberships as people explore new ways to socialise without drinking or while moderating their drinking.
Even with clubs and external support, some people may find they struggle with cravings or struggle to maintain alcohol-free days. Hypnotherapy has had proven success in helping clients break unwanted habits or addictions like excessive drinking.
"The good news," says the National Council for Hypnotherapy (NCH), "is that you are in control, you can change how you react to certain situations, and you can protect yourself in ways that are healthy and which allow you succeed and grow stronger in body and mind. You just need to know how to change it, and to believe you can."
To find a hypnotherapist near you who can help you change your relationship with alcohol, visit the NCH's hypnotherapy directory. As the UK's largest hypnotherapy professional organisation, they have over 2000 members, many of whom specialise in the areas of habit modification and addiction.