The Hypnotherapy Extravaganza is being held on
15th February 2014
at
The Royal Society of Medicine
1 Wimpole Street, 
London, W1G 0AE.
This one day event is not just an opportunity to meet with colleagues and to be entertained, educated and informed; this is also an opportunity to learn and expand your knowledge within areas that perhaps you would have never considered.It will also give you a 7 hour CPD certificate.
Each topic will be presented by internationally renowned experts in their field, some of the ideas you will find challenging and some of the practical demonstrations fascinating.
We will also be having our AGM at which we will be discussing some major new initiatives for 2014.
---
Your Speakers are:
Oliver James
Oliver James – possibly Britain's best known psychologist, has advised governments, written many best-selling books ('Affluenza', 'They f*** you up') and interviewed celebrities and chief executives on TV. He currently has a series on parenting for ITV's This Morning. His latest book
How To Create Emotional Health is coming out in February, coinciding with the conference.
---
Michael Yapko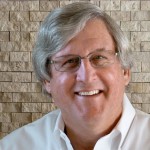 Michael D. Yapko, Ph.D., clinical psychologist, is widely considered an expert on clinical applications of hypnosis. He is the author of the classic textbook Trancework, and the section on hypnosis for Encyclopaedia Britannica's Medical and Health Annual He is a recipient of many awards including The Milton H. Erickson Foundation's Lifetime Achievement Award for Outstanding Contributions to the Field of Psychotherapy. He will present an interactive session via transatlantic video. See www.yapko.com
---
David Hamilton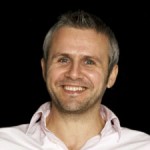 After completing his PhD in biological and medicinal chemistry, David Hamilton worked for 4 years in the pharmaceutical industry developing drugs for cardiovascular disease and cancer. David is an expert in the placebo effect and mind body interactions. He has written seven best-selling books.
Find out more at drdavidhamilton.com
---
Michael Vincent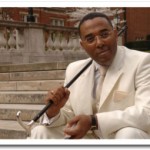 Michael has earned the enviable reputation of being among the top elite of magicians and sleight of hand artists in the world. He often appears at events for top corporations.
His talk, entitled 'The Tapestry of Deception', offers a compelling insight into the psychology of magic, and how peoples perceptions are created and changed. Entertaining and insightful, Michael's talk will give you a whole new perspective when it comes to helping people change their perceptions.
See www.michaelvincentmagic.com
---
Members Dinner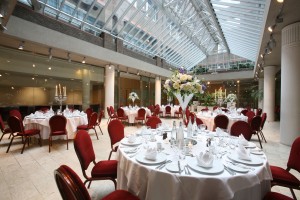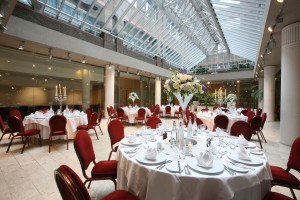 We are holding an optional members dinner in the evening to finish off this incredible day. It is only open to NCH members. The numbers for the dinner are strictly limited, so book early to avoid disappointment.
Draft Extravaganza Schedule
09:30 – 10:00 Registration
10:00 – 11:00 Speaker
11:00 – 11:30 Coffee
11:30 – 13:00 Speaker
13:00 – 14:00 Lunch at the RSM (hot buffet, tea & coffee – provided)
14:00 – 15:00 AGM
15:00 – 15:30 Speaker
15:30 – 16:00 Coffee
16:00 – 17:00 Speaker
17:00 – 18:30 Networking in the Bar
18:30 – 21:00 Evening members dinner
Prices:
Delegate – NCH member £75
Delegate – Non NCH member £99 (available January 15)
Evening member dinner £40
All prices Include VAT
Special price for the first 50 members that book for the Extravaganza and the evening meal of £100 inc VAT.
Sorry, Sold Out!
---
Local Hotels
Below are some local hotels we have found that are reasonably priced. We do not endorse these hotels in any way.  Please do your own research with regards to quality and availability.
London Serviced Aparthotel *** From £60
The Georgian Hotel *** Double room from £67