The
NCH CONFERENCE EXTRAVAGANZA
2016
is being held on
Saturday, Feb 20th 2016
at
The Royal Society of Medicine
1 Wimpole Street,
London, W1G 0AE.
Our annual one day event is an opportunity to meet with colleagues and to be entertained, educated and informed; this is also an opportunity to learn and expand your knowledge within areas that perhaps you would have never considered.
Each topic will be presented by internationally renowned experts in their field, some of the ideas you will find challenging and some of the practical demonstrations fascinating.
We will also be holding our AGM.
BUY YOUR TICKETS NOW!!!
 https://www.hypnotherapists.org.uk/shop
2016
This years' series of speakers for the National Council for Hypnotherapy is all about being technique driven; providing you with the chance to refresh or remind you of techniques that you may have experienced before, or to provide you with a new and dynamic approach for your hypnotherapy practice to be every success you can make it.
Your fabulous Speakers for 2016 are:
Mark Tyrrell 
Mark Tyrrell HGDip, DipHypNLP(BHR) has been working as a hypnotherapist and trainer since 1995.
He has given lectures to thousands of health professionals on self esteem, detraumatisation and workplace bullying. He is co-founder of Uncommon Knowledge with Roger Elliott, and ran their Diploma in Solution-focused Psychotherapy and Hypnotherapy for 10 years.
 He is author of New Ways of Seeing, co-author of The Giant Within and has created over 500 hours of self help products.
More than 100,000 people a year subscribe to his email courses and over 10 million visit Uncommon Knowledge's psychology and therapy websites.
When he has a spare moment he plays tennis and trains in obscure martial arts.
http://www.uncommon-knowledge.co.uk/
---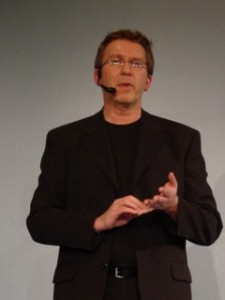 Kevin Laye 
International trainer and public speaker
Harley St based therapy practitioner having developed a successful practice and excellent reputation
Radio and TV experience as guest and featured therapist
Good portfolio of work featured in a variety of media
Published Hay House Author of Positive Shrinking and Positive Drinking
Creator of a set of unique therapeutic MP3s
Co-creator of an online therapy system (touch paper project)
CEO of Calm-Tech
Co founder of MCPA (Meta Changework Practitioner Academy)
Current work is fully endorsed and supported by Paul McKenna
Creator of Psy-TaP
Stand up comedian
Stage Mentalist (Derren Brown stuff)
History highlights
European Karate Champion 1981 and 1982
Military for 6 years 
Middle eastern work in the 80's helping design and run multi billion dollar sports academies
Corporate career began working as a salesman to finally becoming Sales Director/General Manager with P&L responsibility for my division.
Grew a division from £0 to multi million pound turnover in a few years
---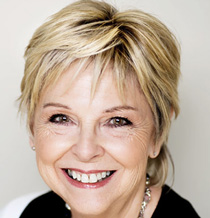 Lynda Hudson
Clinical Hypnotherapist with Adults and Children

Her Specialty
Children's Hypnotherapy since 1994

Author
Scripts & Strategies in Hypnotherapy with Children
"At last, the book our profession has been waiting for… Lynda is the acknowledged expert on the use of hypnotherapy with children." Peter Mabbutt FBSCH
More Scripts & Strategies in Hypnotherapy (for adults)
"Her hypnotic phrases included in the opening chapter are so excellent that they would likely be praised by Erickson himself!" Roy Hunter, Author/International Trainer of Clinical Hypnosis

A Series of Hypnotherapy CDs / MP3s with ranges for Adults, Teenagers and Young Children available www.firstwayforward.com and www.inspirational-hypnosisdownloads.com as well as various international online bookshops
Trainer in Using Hypnosis with Children     Latest Venture: On-Line training
'An excellent day', 'Well worth taking time off work', 'Inspired me', 'Attentive and inspiring'

Professional Associations
Diplomate British Society of Clinical Hypnosis, Member British Psychological Society,
Association for Professional Hypnosis and Psychotherapy, Fellow of the Royal Society
of Medicine

Contact
Lynda.hudson@firstwayforward.com
---
PEM Stephan Perdekamp
Stephan Perdekamp developed PEM (Perdekamp Emotional Method), an innovative and ground breaking acting method. Stephan is also an accomplished director and playwright who has written thirty-six stage plays.
Education
Stephan studied English, German Philology, History at the University of Education in Freiburg, Germany from 1985-86 and Linguistics, Medieval Studies, German Studies and Theatre Film and Media Studies at the Ludwig-Maximilians-Universität München from 1986- 87.
Career
1987- 1997
A versatile artist, Stephan worked from 1987 as a director of operas, movies and theater productions; and as an actor and voice-over artist. He also carried out the roles of scriptwriter, producer and executive producer of a number of movie projects in Germany and Austria. For example Theater rechts der Isar, Theater K, Modernes Theater München, Münchner Kammerspiele, Komödie am Max II, München, Komödie am Dom, Köln, Komödie am Kurfürstendamm Berlin, Hamburger Kammerspiele, dietheater Wien, Akzent Theater Wien, Stadttheater Bielefeld sowie dem Bayerischen Rundfunk, der Bavaria München und dem ZDF.
In 1995 Stephan Perdekamp moved to Vienna and became artistic director of the "Vienna Musical School".
Between 1991 and 2004, he developed his acting method PEM (Perdekamp Emotional Method) which was accredited in 2004 by the University of Vienna. Since then PEM has been used by actors, voice-over actors, singers, musicians, dancers, presenters and artists across Europe and the USA.
1997 he established his own acting school in Vienna to create a full acting-curriculum (emotional work, voice/breathing, language, body work, acrobatics and improvisation) based on PEM.
2000- Current
2004 Mr. Perdekamp founded the acting and theatre company "unStill- Stueckeschmiede"
with a cast of PEM actors in order to experiment on the use of the new methods in plays.
2006 Mr. Perdekamp opened the theatre "blackbox|Theater" in Vienna, Austria to regularly present these plays.
He stayed Artistic Director of the blackbox|THEATER in Vienna from 2006-2010 until he moved back to Germany. All of his plays premiered in either Germany or Austria and most of them were revived several times.
Mr. Perdekamp also launched the business company "Art Connects" – a company offering business coaching in emotional communication.
2007 First International Presentation of PEM at the theatre festival "Arena" in Erlangen.
2009 Utilisation of PEM at the University of Economics in Vienna by reference to the topic "The Importance of Body Language in Communication" by retired Univ. Prof. Dr. Wilfried Schneider
2009 his play "Ferne Nähe"was a guest performance at the Hamburger Kammerspiele
2009 The second branch of the PEM acting school the "Open Acting Academy" in Hamburg.
2009- Current PEM is being applied to a range of projects in the areas of medicine and psychiatry to help gain more sensitive perception of the human body.
2011 Mr. Perdekamp directed "Surviving Love" by Robert Chionis, the production was invited to the Midtown International Theatre Festival in New York City.
2013 His PEM Centre in Hamburg co-operates with Clay Banks International Studio in Los Angeles and the MSFT casting agency and Comedy Actors in London. Stephan Perdekamp holds an intensive PEM workshop at the Babeş-Bolyai University of Cluj-Napoca in Romania.
2014 Ongoing co-operations with the University of Johannesburg, South Africa and the Babes-Bolyai University of Cluj, Romania
2014/15 First PEM Instructor Programme in the UK; Senior Lecturers of The Royal Central School of Speech and Drama and the Solent University, Southampton were trained in his method
2015 Stephan Perdekamp introduces his method to the Royal Central School of Speech and Drama and the Solent University, Southampton.
May 2015 PEM becomes part of the curriculum of the prestigious BA Acting Course at the Royal Central School of Speech and Drama and the Solent University, Southampton
August 2015 Stephan Perdekamp conducts a workshop for the German State Theatre Timisoara, Romania
PEM workshops have been held in Los Angeles, New York, Miami, London, Edinburgh, Brighton, Amsterdam, Den Haag, Johannesburg, Hamburg, Erlangen, Vienna, Salzbourg and many more.
Sarah Victoria
Has been performing on stage since she was 5 years old in theatre plays and dance performances. Sarah has performed as an actress in a variety of productions across Europe, she is also an accomplished acting coach currently delivering workshops in Europe and the USA.
The Perdekamp Emotional Method (PEM) was created by German director and playwright Stephan Perdekamp over a ten year period and offers a safe biological access to true emotions. Stephan Perdekamp found a direct connection between certain body organs and emotions producing a universal technique devoid of cultural and personal attachment. PEM offers clear and effective exercises and bio-energetic triggers to deal with the six basic emotions aggression, happiness, grief, lust, fear and revulsion (a basic emotion is an innate holistic muscle movement pattern). Originally created as a tool for actors, it quickly became obvious that PEM had unprecedented benefits for well-being. People working with PEM report clear benefits in helping with several issues: drug abuse, stress, burn out, anxiety, depression, Asperger's, Autism.
(Extract of a testimonial of a patient with dual diagnosis: For example, one of the six pure emotions accessible through PEM is aggression. With PEM I find that it gives me an opportunity and a safe way of accessing and expressing this rage. What is fascinating about PEM is that I am not using the feeling/thoughts/traumatic memories as a means of triggering the aggression, but instead am able to access it via the physical exercises, and then by acting it out physically, I am able to express it and 'work it off' in a safe, physical way, until the energy is 'spent'.)
Currently offered as part of the German school curriculum it has been officially recognized in the UK (the Solent University in Southampton is in the developing process for a post- graduate programme 'Drama and well-being' with PEM as the drama technique to connect young people with authentic emotional experiences) as a significant benefit to the development of young people. Furthermore, PEM has been offered in prisons in Scotland and Germany with discussions going forward to incorporate PEM into a long-term plan for the new education and fine arts programmes respectively as 'anger-skill' and communication development tool within the jail.
PEM's success is largely due to its use of emotions as biological energetic impulses separated from personal memories or experiences.
Since developing PEM, the technique has been offered to thousands of people from six continents in over thirty countries, and its growth in health and well-being is becoming acknowledged world-wide.
---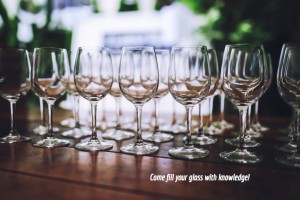 ---
Extravaganza Schedule
09:00 –  Personal photography
09:30 – 10:00 Registration
10:00 – 11:00 Mark Tyrrell from Uncommon Knowledge speaks
11:00 – 11:30 Coffee
11:30 – 12:30 Kevin Laye PSY-TAP speaks
12:30 – 13:30 Lunch at the RSM (hot buffet, tea & coffee – provided)
13:30 – 14:30 AGM
14:30 – 15:30 Lynda Hudson, child hypnosis speaks
15:30 – 16:00 Coffee
16:00 – 17:00 Stephen Perdekamp and Sarah Victoria of PEM speaks
17:00 – 18:30 Networking in the Bar/Canapes/ Free 1:1 sessions with P.E.M
Prices and Ordering:
Delegate – NCH member £79
Delegate – Non NCH member £129 (available from 1st February 2016*)
All prices include VAT
* If you Join as an Associate now, you'll be able to come as a member and be still £15 better off after cost of membership!