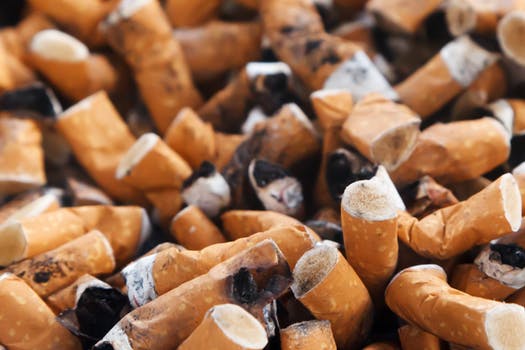 By now we all know that smoking is not good for our health, yet some people still choose to smoke and others feel that giving up is too difficult.  Rates of people taking up smoking are declining, but still every year roughly 20% of teenagers experiment.
Because we know how addictive cigarettes can be, young people experimenting with smoking is worrying.  Recent research published in the European Heart Journal found that for British teens drinking and smoking was associated with arterial stiffening and atherosclerosis progression, the beginnings of heart disease.
Stoptober is just around the corner.  It's a 28 day supported challenge designed to help people quit smoking.  Governments all around the world are introducing programs and legislation designed to encourage people to stop smoking.
The US Food and Drug Administration (FDA) released a statement earlier this year that it will eventually reduce the levels of nicotine in all cigarettes and smokable products to levels which are only minimally addictive in a bid to reduce levels of smoking in US citizens. 
Although the decrease in nicotine will not make cigarette smoking any safer, it is believed that it will make it easier for smokers to break their addiction.
About 100,000 people in the UK die each year due to smoking, statistics show with smoking-related deaths mainly due to cancers, chronic obstructive pulmonary disease and heart disease. About half of all smokers die from smoking-related diseases.
As the body of damning health research mounts and more laws are passed to encourage people to stop smoking, clinical hypnotherapy for smoking cessation is becoming a viable option.  Compared to many other smoking cessation interventions, hypnotherapy has an excellent success rate says the National Council for Hypnotherapy (NCH).
Some people worry about quitting smoking because they fear they will gain weight or develop other negative consequences. Hypnotherapy can help to remove habits without side effects. 
 Hypnotherapy can successfully help smokers quit their unwanted habit and lead a healthier life – all the smoker has to do is be committed to changing his habit. It is never too late to stop smoking to greatly benefit one's health. 
Are you ready for Stoptober? Take the first step towards being a non-smoker and contact one of the NCH's qualified clinical hypnotherapists today.