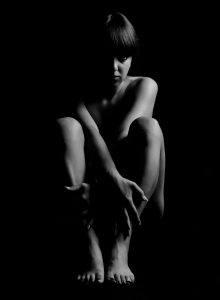 Mental Health Awareness Week 2019 will take place from the 13th to 19th May 2019.  Run by the Mental Health Foundation, the theme for this year is Body Image – How we think and feel about our bodies.  We can find ourselves affected by body image issues at any age; as we age and grow we evolve and change.
For many people in the UK, their bodies are a source of distress or shame.  This can be due to many different factors, from social media, society's preoccupation with film stars or teasing and cruelty in the wider world where people have used how we look as a way to criticise or put us down.
Last year research conducted by the Mental Health Foundation revealed that nearly 1 in 3 people in the UK have felt overwhelmed and unable to cope because of stress related to their appearance or body image.  These levels of stress have profound implications for our mental and physical health and wellbeing.  This is not a gendered issue either, in 2016 55% of teenage boys surveyed said they would consider changing their diet to look better.
A positive body image and self-esteem start in the mind, not in the mirror. While hypnotherapy is well known for weight management, it is also extremely effective for improving self-esteem and self-confidence.  Working with a trained professional hypnotherapist can change the way you understand your value and worth. Healthy body image and self-esteem are a big part of well-being.
The NHS says low self-esteem and poor body image often begins in childhood. Messages from teachers, friends, siblings, parents, and even the media affect how we see ourselves. The message that you are not good enough is the one that stays with you."
To boost your self-esteem, says the NHS, you need to identify the negative beliefs you have about yourself and challenge them. The National Council for Hypnotherapy (NCH) says that  "hypnotherapy unlocks the potential you have to break free of negative thought patterns, and to react more positively and more confidently."
There is an NCH therapist near you who is fully qualified, insured and ready to help. Simply click here to access the NCH directory and enter your post code to locate your nearest therapist.