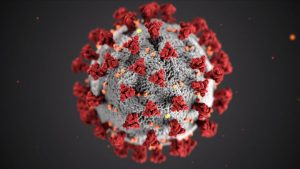 For those seeking Hypnotherapy.
Due to the Government's most recent directive face to face practices are closing as a measure of public safety and many Hypnotherapists are moving to, 'remote working' – working online.
In the same way you may speak to family or friends on Facetime or Whatsapp (or even just a phone call), you can work with a Hypnotherapist and they will guide you through what to do if you are new to this way of experiencing hypnotherapy.
Contact our Hypnotherapists directly and ask if they are working online. They will be more than happy to support you through the process of working face to face virtually and making your payments online.
Our Hypnotherapists are guided in best practice for working remotely and using internet platforms to deliver their sessions.
Hypnotherapists work confidentially and securely so it is really important for you to have a safe space to conduct your session, ideally without interruption, in the same way you would expect a physically face to face session to be.
Don't be afraid to ask our Hypnotherapists what the online working will look like.
You don't have to worry alone, NCH Hypnotherapists are here to help you through these difficult times.
How to avoid catching and spreading Coronavirus (social distancing)
Everyone should do what they can to stop coronavirus spreading.
DO
wash your hands with soap and water often – do this for at least 20 seconds
always wash your hands when you get home or into work
use hand sanitiser gel if soap and water are not available
cover your mouth and nose with a tissue or your sleeve (not your hands) when you cough or sneeze
put used tissues in the bin immediately and wash your hands afterwards
avoid close contact with people who have symptoms of coronavirus
avoid travel on public transport
work from home, if you can
comply with Government restrictions regarding not participating in social gatherings
leave home only to attend work (unless working on line), exercise once per day, shop (unless can have delivery)
use phone, online services, or apps to contact your GP surgery or other NHS services
NCH Members.
Our exceptional circumstances have been changing on a daily basis regarding the Coronavirus spread. As of the time of writing the Government have applied further restrictions upon social interaction and activities. In effect, this now means no in person interaction. Last week we sent out guidance on working remotely which we hope you found useful.
You can access further information on your members WIKI (you will need to log in). Please ensure you maintain the same ethical standards as you would working physically face to face and in keeping with the NCH Code of Ethical Practice:
NCH WIKI
During the pandemic, *online hypnotherapy can be an effective alternative to face to face sessions and provide much needed continuity for your clients during these challenging times. If you haven't seen our previous email you can find more details about what is involved in online working here.

The NCH advise those who do not yet have the correct environment, facilities and technological skills, and who wish to work remotely to research and complete suitable courses for online therapy. This will help them understand the requirements for safe, ethical and competent working with clients on an internet platform.
Remember, when working with clients whether in person or remotely we are in a position of responsibility, our actions can influence our clients actions. By practicing safety first and self care we are demonstrating that it is imperative to look after ourselves in these unprecedented times.
https://www.gov.uk/coronavirus.
We will keep you updated as circumstances change, until then, all of us at the NCH wish you a healthy, safe and peaceful time.
*Do contact your insurers to confirm cover for online work and comply with their requirements as all insurance companies are different.
Some useful sites:
https://www.gov.uk/government/publications/wn-cov-guidance-for-primary-care
https://www.gov.uk/guidance/coronavirus-covid-19-information-for-the-public
https://www.nhs.uk/conditions/coronavirus-covid-19/
if you have any questions regarding Covid19 concerns and practice please get in touch:
Warmest wishes and keep safe!
All at the NCH