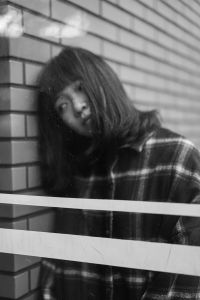 Many university students are facing weeks, if not months of quarantine as Covid moves through halls of residence. Students across the UK have expressed serious concerns about the impact on their mental health caused by the restrictive measures imposed by universities. Lured to attend university with promises of a 'new normal', students have found that all their classes have moved online and opportunities for socialising safely are incredibly limited.
SAGE (the government's scientific advisers) have repeatedly noted that while Covid poses a less direct risk to younger people's physical health, the pandemic is wreaking havoc on their mental health as well as damaging their economic and social prospects. In Manchester, a young student was found dead in their hall of residence after suffering from severe anxiety. Their family linked the death to struggles with isolation and anxiety caused by Covid.
Earlier this year we referenced a study conducted by the medical journal The Lancet on the psychological impacts of quarantine. When exposed to long periods of enforced isolation people experienced a range of psychological symptoms ranging from insomnia, anger, and emotional exhaustion to depression and signs of post-traumatic stress.
Of course, these feelings of isolation or loneliness are not limited to the younger generation. As the shorter days and colder weather really sets in, and the prospect of further restrictions on socialising increase across the UK, self-reported rates of loneliness and depression are rising across the board. For students away from home, without a routine and structure, these feelings are becoming more pressing. Many are trying to decide whether to stay in university or to defer, adding even more stress and pressure as they fear wasting money and time.
While people may have managed up until now, the combination of increasing restrictions and the onset of winter may be enough that their usual coping skills are no longer sufficient. If you're noticing your mood dipping or levels of anxieties rising and feel as though the support you can access from friends, family or educational institutions isn't enough, then finding some outside support may be beneficial.
Sessions of hypnotherapy can deliver a combination of stress and anxiety reduction as well as helping you to connect to your inner resources and find some stable inner ground. Working with a hypnotherapist can help you learn new skills and techniques to better manage the stresses and strains of your current situation as well as providing a safe and non-judgemental space to talk about the things that are concerning you.
The National Council for Hypnotherapy (NCH) has a register of over 2,000 therapists from all over the UK, many of whom are working online so they are accessible no matter where you are
You can find a therapist who is best suited to help you by using the therapist finder on the website.
Photo by Chiang Henry on Unsplash