The 2015 Hypnotherapy Extravaganza is being held on
Saturday, March 21st 2015
at
The Royal Society of Medicine
1 Wimpole Street,
London, W1G 0AE.
Our annual one day event is an opportunity to meet with colleagues and to be entertained, educated and informed; this is also an opportunity to learn and expand your knowledge within areas that perhaps you would have never considered.
Each topic will be presented by internationally renowned experts in their field, some of the ideas you will find challenging and some of the practical demonstrations fascinating.
We will also be holding our AGM.
Your Speakers are: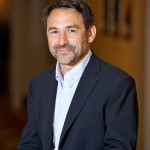 Dr Aaron Turner is a widely-recognised world leader in a pioneering approach to human well being and potential known as the Three Principles.
In 2000, with a Masters and PhD from Brunel University, Aaron joined Pransky and Associates as an intern and in the 10 years following served as consultant to individuals, couples and a wide range of organisations, including a final three-year tenure as CEO.
Aaron is a recognized international speaker in the State of Mind field, and educates executives in both the private and public sectors. In 2010, he co-founded One Thought with Mara Gleason to expand development of the One Thought Practitioner Training.
Aaron joins us in 2015 to deliver an increased understanding of the three principles of mind, consciousness and thought – an application that is transforming lives and gaining increased momentum across the globe.
---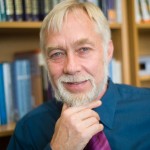 Roy F. Baumeister is currently the Eppes Eminent Scholar and Professor of Psychology at Florida State University. He received his Ph.D. in social psychology from Princeton in 1978 and did a postdoctoral fellowship in sociology at the University of California at Berkeley. He spent over two decades at Case Western Reserve University. He has also worked at the University of Texas, the University of Virginia, the Max-Planck-Institute, the VU Free University of Amsterdam, the University of California at Santa Barbara, the Russell Sage Foundation, and Stanford's Center for Advanced Study in the Behavioral Sciences.
Baumeister's research spans multiple topics, including self and identity, self-regulation, interpersonal rejection and the need to belong, sexuality and gender, aggression, self-esteem, meaning, and self-presentation. He has received research grants from the National Institutes of Health and from the Templeton Foundation.
He has over 500 publications, and his 31 books include Evil: Inside Human Violence and Cruelty, The Cultural Animal, Meanings of Life, and the New York Times bestseller Willpower: Rediscovering the Greatest Human Strength.
The Institute for Scientific Information lists him among the handful of most cited (most influential) psychologists in the world. He has received lifetime achievement awards from the Society for Personality and Social Psychology, from the International Society for Self and Identity, and most recently the Association for Psychological Science's highest honor, the William James Award.
---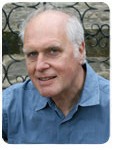 Ivan Tyrrell is a both a Director of Human Givens College and sits on the board of the Human Givens Institute. His experience, influence in (and knowledge of) the field of psychotherapy and counselling is both considerable and extensive.
In 1992 he played a key role in establishing the European Therapy Studies Institute (ETSI), whose aim was to discover why some psychotherapy approaches appeared to work and others didn't. The human givens approach to psychotherapy and psychology developed out of this work with his colleague, the psychologist Joe Griffin, as they endeavoured to bring greater clarity to the way people who become depressed, anxious, traumatised or addicted are helped, as well as making such help more reliably effective.
Ivan is co-author of numerous titles including: Human Givens: a new approach to emotional health and clear thinking; How to lift depression… fast; Dreaming Reality: How dreaming keeps us sane, or can drive us mad; Why we Dream, Freedom from Addiction: The secret behind successful addiction busting; How to Master Anxiety; An Idea in Practice: Using the human givens approach ; Release from Anger: Practical help for controlling unreasonable rage.
Ivan joins us in 2015 to look closely at what Hypnosis delivers, and what it doesn't, including an insight into the resoundingly successful and unique Human Givens therapeutic approach.
---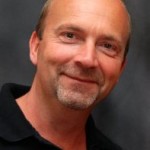 Trevor Silvester is the founder of Cognitive Hypnotherapy and the Training Director of The Quest Institute. He is a practising Hypnotherapist with a clinic in Harley Street. He was the editor of the Hypnotherapy Journal of the National Council for Hypnotherapy for nine years, and was  their Director of Ethics and Supervision for a further five  until he stepped down in 2011.
He is a Fellow of the National Council for Hypnotherapy and in 2003 received their Researcher of the Year Award for his ground-breaking book Wordweaving: The Science of Suggestion. He was a Keynote speaker at their international conference in 2006, and in 2007 received their highest honour, the Hartland Memorial Award, for his outstanding contribution to Hypnotherapy.
Trevor has gained a reputation as one of the leading experts in the theory and practice of hypnotic language, and his integration of modern scientific discoveries into the practical aspects of therapy has made him one of the key figures in the modern therapy field. His books have gained him a worldwide audience, and students travel from all over the world to train with him.
To promote Cognitive Hypnotherapy Trevor contributes to a wide range of national magazines, and  has appeared on BBC radio on several occasions, including appearing regularly, with Rebecca,  on the Jeni Barnett show on BBC London as resident Agony Aunt and Uncle. He has appeared on the Steve Wright show and BBC Breakfast (TV) to promote his 2012 book Lovebirds.
In 2011 he was asked by Camilla Batmanghelidjh,  of the wonderful charity Kids Company, to begin working with staff and kids as their in-house Cognitive Hypnotherapist.
---
Extravaganza Schedule
09:00 –  Personal photography
09:30 – 10:00 Registration
10:00 – 11:00 Trevor Silvester speaks
11:00 – 11:30 Coffee
11:30 – 12:30 Ivan Tyrrell speaks
12:30 – 13:30 Lunch at the RSM (hot buffet, tea & coffee – provided)
13:30 – 14:30 AGM
14:30 – 15:30 Dr Aaron Turner speaks
15:30 – 16:00 Coffee
16:00 – 17:00 Dr Roy Baumeister speaks
17:00 – 18:30 Networking in the Bar/Canapes
18:30 – 21:00 After party
Prices and Ordering:
Delegate – NCH member £79
Delegate – Non NCH member £129 (available from 1st March 2015*)
All prices include VAT
* If you Join as an Associate now, you'll be able to come as a member and be still £15 better off after cost of membership!