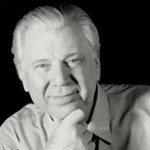 Gil Boyne died on 5th May 2010 at his home in London, after a brief illness. Having been admitted to hospital and been given a diagnosis a week previously, he told his wife Ann that he was very ready to go, that he wanted to pass away at home and he didn't want to linger. He left hospital on 4th May, arrived home and passed away around 8.45 on Wednesday morning. His wife, his daughter and his grandchildren were with him. He was 85 years old.
Gil Boyne was an honorary member of the National Council of Hypnotherapy and will be dearly missed. He will live on through his contribution to our profession and all those who have learned from him. Our sympathy and thoughts are with his family and loved ones.
Dr John Butler, a long time friend and colleague, has written an obituary and a book of condolence has been created if you wish to share your thoughts.