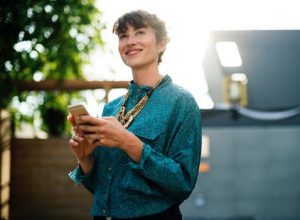 A new international study published in the journal Depression and Anxiety suggests that 90% of people who suffer from anxiety or depression don't receive proper treatment.  Commissioned by the World Mental Health, the research described the treatment gap in anxiety disorders at an international level for the first time. Researchers examined the effectiveness of anxiety disorder treatment around the world from a sample of 51,500 individuals from 21 different countries.
According to this research, in the UK around 20% of the population is experiencing anxiety or depression at any one time and of those people only 1-in-10 is receiving an appropriate treatment.
This study has been published at the same time that Government ministers have ordered a landmark review of prescription drug addiction, amid concern over the rising number of prescriptions being dispensed for anti-anxiety and antidepressant medications.  According to the NHS, prescriptions for anti-depressants have almost tripled since 2000, with 64 million NHS prescriptions now doled out annually – compared with 22 million in 2000. UK levels of antidepressant use are now fourth highest among Western countries.
Talking therapies have been proven to help treat anxieties, stress and depression and the National Council for Hypnotherapy has around 1,800 qualified therapists across the UK who can provide effective treatment.  Clinical hypnotherapy particularly can be of benefit when working with mental health conditions and helping to assess the issues and identifying their root – whether it is a situation, a physical issue, a past experience or a relationship.
Working collaboratively, the therapist and client will set goals and challenge unhelpful thinking patterns, helping create a happy and positive frame of mind. Every therapist may use slightly different techniques, but will work towards the same goal – being free of anxiety and depression.
"After sessions with a hypnotherapist you may feel more confident; more relaxed in situations that have previously challenged you. Many people say that they are calmer and that they have more clarity of thought – able to make decisions more easily," states the NCH.
Click here to access the NCH directory, with over 1,800 therapists all around the UK there's sure to be someone to help close to you.