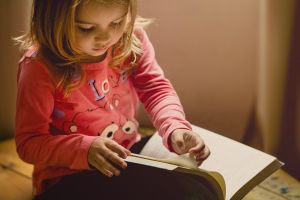 The recent outrageous attack by extremists on a shopping mall in Nairobi left many people traumatised – not least of all the children who were in the mall at the time, either taking part in a cooking contest, shopping with their parents or hanging out with their friends. This event can cause long-lasting stress and anxiety for those who were part of it.
Many types of treatment for stress and anxiety are available and members of the National Council for Hypnotherapy are trained in this regard.
At least 67 people died in the siege which terrified and traumatised many people in the Kenyan capital. Some children managed to escape by 'playing dead' and being overlooked by the armed attackers.
Kamal Kaur, a radio presenter, was helping with a children's cooking competition and was at the event with her two young children when she said they all came under attack from a gunman.
"A grenade was thrown at us and it went off. At the same time he shot at us. The bullet missed my son by just an inch; it bounced off the wall and hit the boy who was next to him," she told the BBC. "Then he [the attacker] came out again with his big rifle. My daughter kept whispering to everybody: 'Pretend you're dead! Pretend you'e dead! He won't shoot…pretend you're dead'."
Ms Kaur and her children managed to escape – her children were hit in their legs by shrapnel.
A hypnotherapist can help with anxiety by identifying the root of the stress or anxiety – whether it is a situation, a physical issue, a past experience or a relationship.
Children are extremely receptive to being helped with hypnotherapy as it relies on their ability to imagine and visualise themselves acting or thinking differently, something which children can do very easily. Tools such as stories, visualisation and role play may be used to help your child move towards the changes they want.
National Council for Hypnotherapy executive member Paul White is a paediatric hypnotherapist who specialises in treating children.
White says: "With hypnotherapy, children can gain significant improvement in their self-confidence and ability to succeed very quickly. By using hypnotherapy with children we can help them learn new, more appropriate and empowering coping strategies."
While taking an emotional, confused and often frightened child into something like counselling or psychotherapy may sometimes help, it can sometimes just add to their turmoil, because they are being asked to justify their actions, and explain things that they often don't understand.
An advantage of hypnotherapy with children is that the child does not have to 'explain' themselves, as can happen with counselling. Hypnotherapy works by using the child's imagination to have an outlet for their emotion.
The child will feel comfortable with a non-judgmental therapist and can often express feelings of embarrassment, guilt or shame, for example, that they can't 'offload' anywhere else.
Photo by Jonathan Borba on Unsplash