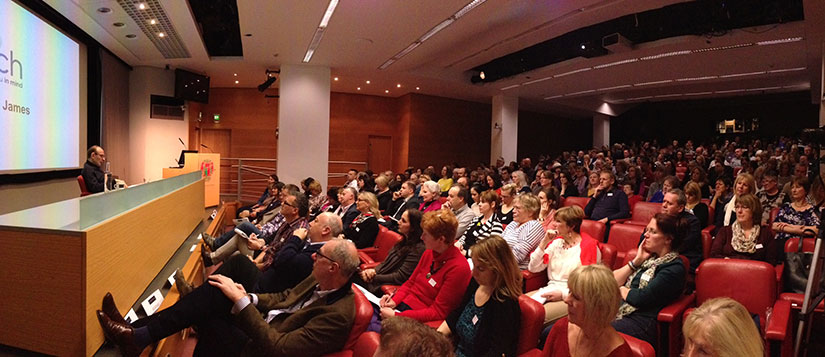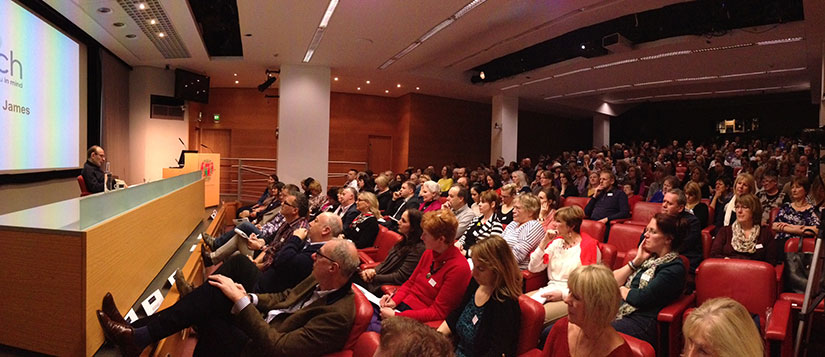 From 'affluenza' to mind games and from meditation to sleight of hand and changing perceptions, the National Council for Hypnotherapy's 2014 Hypnotherapy Extravaganza certainly delivered the goods.
Taking place at the Royal Society of Medicine's premises in Wimpole Street, central London, the all-day event which culminated in a members' dinner, was attended by 250 delegates and included four top-notch speakers, the NCH's annual general meeting and time for networking, socialising and meeting peers and colleagues.
The first speaker for the morning session was well-known UK psychologist Oliver James who spoke about emotional health.
He pointed out that the English speaking western world was driven by the need to succeed with a striving for wealth, fame and perfection being the goal of many.
As a result, he said, there was a 23 per cent prevalence of mental illness problem in this affluent society compared to only 11.5 per cent in mainland Western Europe.
Oliver pointed out the importance of our early years' development and said problems like abuse and neglect could also lead to later mental illnesses. He said that genes play little part in their development. He emphasised the role of social influence and how people with adverse early influences often cannot cope with the demands of society and resort to their 'other self' to cope. He cited, as an example, the singer and musician David Bowie and his other personae like Ziggy Stardust and Aladdin Sane which he had invented to help him cope.
Scientist David Hamilton addressed the power of the mind and gave several examples of how thinking changes one's chemistry. This ranged, he said, in his amusing and informative talk, from thinking happy thoughts and meditation to the mind's ability to process wellness and not illness.
David gave several examples of how attitude and emotional style dictates how we react to life, with particular reference to stress and its effect.
He further stressed that how we relate to other people – empathy – gives an important 'connectivity'.
Using the mind to heal the body was a powerful and under-rated tool, he said, and even action observation instead of physical participation can lead to improvement in performance. David gave an example of doing a simple exercise to improve strength with research showing that those who observed this exercise without physical work also showed some improvement.
The first speaker after the lunch break was master magician Michael Vincent who showed the power of the mind through the way in which people process information. For instance, in his profession, magic happens in the mind of the observer.
It's all about creating and changing perceptions. But for this to succeed, as with hypnotherapy, there needs to be a rapport between the two parties involved.
This rapport, he said, provides the reason to participate and the therapist, like the magician, needs to be open and attentive to the client or audience.
How the mind reacts can bring about a chemical healing, he said, adding that we are not taught how to use the brain's potential effectively.
The last speaker of the day was California-based clinical psychologist Michael Yapko who addressed delegates via a transatlantic video link.
An expert on clinical applications of hypnosis and the author of the classic textbook Trancework as well as the section on hypnosis for Encyclopaedia Britannica's Medical and Health Annual.
Michael's talk focused on the external factors and the belief systems that someone with depression typically has. He discussed the various ways that these typical factors can be addressed so as to enable a positive resolution in the mind of the client.
He also explained how and why he considers that it is still perfectly reasonable to expect to resolve much of the clients inappropriate feelings with just a few sessions when the problems are addressed properly.