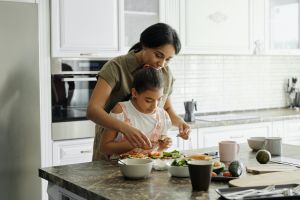 Rising childhood obesity rates has led to more than 600 children and teenagers being treated for type 2 diabetes in England and Wales, the BBC reported, and the rise in cases has been described as a 'disturbing trend' by local councils.
The figures, says the BBC, come from a report by child health experts which found 110 more cases among under-19s in 2015-16 than two years previously. The youngest children affected are aged between five and nine.
Being overweight is the biggest risk factor for developing type 2 diabetes, and three-quarters of these children were obese.
Because type 2 diabetes can be more aggressive in children than in adults, it is important to manage the condition carefully in order to prevent any health problems occurring.
And earlier this year, the Obesity Health Alliance warned that Britain must take much tougher action to tackle childhood obesity, including banning sponsorship of sports events by manufacturers of unhealthy food and drinks.
Without such robust measures, the NHS will come under 'enormous and unsustainable strain' from a condition that already costs it £5bn a year, the alliance, which comprises 41 medical groups, health charities and public health bodies, has warned.
Regarding weight management, the National Council for Hypnotherapy says managing weight loss is one of the most effective results of hypnotherapy.
"Rather than just reducing calories that you are likely to put on again in the longer term, hypnosis gets you in touch with the reasons why you unconsciously eat," the national body says. "If you are the type of person that struggles to stop after a small piece of chocolate and feels compelled to finish the packet then a hypnotherapist can help you understand why and help you create new healthy self-management techniques."
With around 1,800 fully trained clinical hypnotherapists around the country, many of whom specialise in dealing with children, the NCH is well-placed to help people manage their weight and what they eat.
"As well as stopping compulsive eating, hypnosis can increase your motivation for exercise," says the NCH. "It can also help you reduce portion sizes so you lose weight healthily, steadily and for the long term. Losing weight with hypnosis is essentially about teaching you to feel good about yourself, whatever size you are. It focuses on making healthy changes to your diet and lifestyle that will remain with you for the rest of your life."
As childhood obesity rates rise in England, it is no surprise more children are being treated for the condition, reports the BBC, adding that in primary schools in England, one in 10 children in Reception and one in five children in year 6 were classified as obese in 2015-16.
Type 2 diabetes in children is a serious condition which can lead to long-term health complications such as heart disease, kidney failure and blindness.
There were twice as many girls than boys with the condition and most of the cases were among 15-19 year olds. Across all children and teenagers, numbers are on the rise – from 507 cases in 2013-14 and 543 in 2014-15 to the current tally of 621.
But there could be more who are undiagnosed, the report said – these are only the ones being treated by paediatric specialists around the country.
Why people over-eat is not only down to diet and the NCH says people might find they are nourishing themselves with food, rather than love.
"Of course, we all need nourishing, we just need to discover the healthiest and happiest way to nourish ourselves. When you see a hypnotherapist for weight loss they will ask you lots of questions about when you eat, what you eat, what triggers you to reach for food when you are not hungry, or how often you unconsciously polish off a packet of biscuits and avoid doing exercise," adds the NCH.
A hypnotherapist will then put together a programme of treatment that will motivate you to exercise more and eat less. Hypnotherapy for weight loss is about changing your habit with food for the rest of your life, so unlike crash diets it changes the root of your compulsive eating or lack of interest in exercise so you are free to enjoy the rest of your life – eating and exercising sensibly without having to think about it.
Photo by August de Richelieu: https://www.pexels.com/photo/mother-and-daughter-preparing-avocado-toast-4259707/